The Internship Program
BPC offers full-time summer, and part-time fall and spring internships each academic semester. Qualified candidates will be highly motivated and energetic self-starters. Interns will assist individual projects and departments in several capacities and should be enthusiastic about working on a variety of tasks. Candidates must be team players and express an interest in one of the BPC's various policy projects or functional areas.
During the summer semester, all projects/departments accept interns. However, during the fall and spring semesters, only some teams accept interns. Please see below for the list of teams accepting interns for the upcoming semester as well as for a comprehensive list of our projects/departments.
Semester Programs
During the fall and spring semesters, internships are part-time. Applicants must currently be enrolled in an undergraduate or graduate program. Please refer to the section below for details on the upcoming academic semester:
Fall/Spring Program
Spring interns are assigned to a specific BPC project or functional area and will receive a $1,500 stipend for work throughout the semester. Interns must be rising juniors or above.
Interns will provide administrative support, assist with events and meetings, conduct research and assist with the development and writing of reports, white papers and proposals. While interns work closely with their project teams, there are also opportunities to learn from and be exposed to the wide range of issues addressed by the organization.
BPC semester programs are flexible, allowing students to gain valuable experience while maintaining their regular class schedules.
Summer Program
BPC has a robust summer internship program. Interns work full time and are assigned to a specific BPC project or functional area. Summer interns will receive a $4,500 stipend for ten weeks of work and must be rising juniors or above, but are not required to be enrolled in school at the time of application.
Interns provide administrative support, assist with events and meetings, conduct research and assist with the development and writing of reports, white papers and proposals. While interns work closely with their project teams, there are also opportunities to learn from and be exposed to the wide range of issues addressed by the organization.
BPC's Campus Free Expression Project is seeking an intern for the 2021 spring semester to assist with the project's policy work. The Campus Free Expression Project convenes campus leaders with expertise in developing and implementing policies and programs that encourage the open and respectful exchange of ideas. A free exchange allows colleges and universities to fulfill their special role they play in our democracy, preparing the next generation for thoughtful citizenship and leadership, by introducing students to a wide range of issues and teaching them the values of mutual respect and principled disagreement.

Responsibilities
Interns will be responsible for tracking and analyzing free expression news, researching questions related to free expression, writing content for the BPC website, and helping with administrative tasks.

Qualifications
Candidates must have excellent writing skills, research experience, a strong academic record, a self-directed work ethic, and an interest in the project's mission.

Responsibilities
The communications intern will work directly with the communications team in promoting BPC's work to the public. The nature of the communications team is cross-functional, thus the intern has the opportunity to work on various projects across all BPC's issue areas. The intern will participate in various duties across the events, press and digital arms of the communications team. Responsibilities of the communications intern include, but are not limited to, assisting at BPC events; maintaining and updating media lists; researching information on speakers; compiling relevant press clips; attending planning and strategy meetings; and completing other office duties as assigned.

Qualifications
BPC seeks an intern to assist the communications team with the day-to-day activities of a busy press shop. All undergraduate and graduate students are eligible to apply. Successful applicants will be bright, ambitious self-starters with an interest in public policy, politics and communications. Excellent writing skills and online media experience are required.

The success of the Bipartisan Policy Center depends on the ability of the organization to secure funding for its individual initiatives and the organization as a whole. The development team is continually looking to expand our existing funding resources and establish relationships with new fundraising prospects.

The development intern will gain experience and knowledge of the myriad components needed to sustain a successful non-profit organization. Interest in non-profit management or prior experience with fundraising projects, prospect/donor/marketing research, or donor communications is highly preferred.

The development intern will assist in the day-to-day activities of fundraising, working closely with BPC development team, as well as members of BPC's project areas. The development intern will work closely with the senior director of development operations on special projects related to donor cultivation, stewardship, and outreach.

Specific duties include:

Researching funding prospects (including new foundations, individuals and corporations)
Data entry related to adding and maintaining accurate constituent information
Organizational and planning assistance with meetings and special events
Prepare briefing memos for use by leadership and external audiences
Draft correspondence (email, talking points, proposals, donor stewardship)

Skills:

Excellent written and verbal communication skills
Proficiency in Outlook, Word, Excel essential; database software experience desirable
Must be detail oriented and possess excellent follow up skills
Collaborative team player

Project Background
BPC's Early Childhood Initiative is working to build a high-quality system of early care and education that supports all of America's families. Early care and education programs, including child care, play a key role in ensuring that every child has the opportunity to build a quality foundation that will prepare them to learn, grow, and succeed. Child care also supports families and strengthens communities by allowing parents to participate in the labor force. However, millions of American families struggle to find quality, affordable child care in a safe, well-designed facility. The Early Childhood Initiative's work focuses on engaging a diverse group of stakeholders—from parents and families to business and faith leaders—in creating an early childhood system that works for all children and families. The initiative also works on understanding the need for and supply of child care across the country, and how federal, state, and local policies and innovations can increase access to quality child care.

Responsibilities
The intern will work with project staff on writing and research, event planning, tracking news and congressional activity, and communications activities. Specific responsibilities will be determined based on the successful candidate's interests and the needs of the projects. The intern will work towards the team's overall mission to develop a national strategy to close the gap between what it costs to produce high-quality early care and learning programs and what parents can afford.

Qualifications

Must be enrolled in an undergraduate or graduate school
Strong research and writing skills
Efficient worker with ability to multi-task
Ability to communicate clearly and effectively
Interest or experience in early childhood or related field

The Economic Policy Project (EPP) develops bipartisan policy recommendations designed to enhance the economic opportunity, prosperity, and security of the American people. In addition to developing recommendations, EPP provides timely analysis of fiscal and economic policy.

In 2018, BPC launched the Task Force on Higher Education Financing and Student Outcomes to rethink federal and state approaches to higher education in ways that promote affordability and accountability throughout the system. The task force will deliberate on a range of topics, creating a vision for the future of public policy's role in postsecondary education – one that recognizes the changing student body, innovations in education, and the demands of America's 21st century economy.

EPP also continues to be a trusted leader in federal fiscal policy, particularly in analyzing the budget and debt limit. EPP's debt limit analyses have long been widely cited both in the media and directly by policymakers. EPP's first analysis of the federal debt limit was led by now Federal Reserve Chairman Jay Powell during his time as a Fellow at BPC.

Continuing EPP's work on retirement policy, the Funding Our Future campaign was launched in 2018 by the Bipartisan Policy Center and financial advisor Ric Edelman. The goal of the campaign is to raise the profile of challenges facing the American retirement system and to strengthen people's ability to retire securely in America. The campaign is now made up of a diverse set of more than 30 educational and private sector partner organizations, crossing political and geographical divides.

Prior to the launch of Funding Our Future, EPP released the final report of its Commission on Retirement Security and Personal Savings, a two-year effort that produced a comprehensive package of bipartisan recommendations aimed at improving retirement security.

Other areas where EPP has done substantial work include tax reform, sequestration and the federal budget process.

Responsibilities
The intern will support long-term policy projects and papers, conducting background research and writing. They will also draft blog posts and assist staff in preparing responses to Hill and media requests. Other facets of the internship include: monitoring major congressional activity, analyzing budget documents, and event planning. The intern will be asked to handle multiple assignments and switch between them depending on EPP's needs.

Qualifications

Must be an enrolled in an undergraduate or graduate school
Strong research and writing skills
Strong quantitative analysis skills; proficiency with Microsoft Excel and/or Stata or R preferred
Ability to communicate clearly and effectively
An interest in fiscal and economic policy topics, such as higher education, retirement savings, and federal budget policy.
Strong quantitative analysis skills; proficiency with Microsoft Excel preferred

The Vito Stagliano Energy Policy Internship

Program Background
To honor Vito Stagliano's life and career as an exceptional teacher, researcher, and public servant, and in recognition of his passion for sharing ideas while promoting work on the topics he pursued during his long and storied career, the Bipartisan Policy (BPC) will annually award—to graduate or undergraduate students—a summer internship opportunity to conduct research on pertinent energy policy topics in Washington, D.C. at BPC's office headquarters.

Responsibilities
The intern will work directly with BPC's Energy Project team on analysis and research, event planning, monitoring news and congressional activity, blogging, communications activities, and administrative support. The intern will help support the Energy Project's major initiatives in a number of possible areas, including:

Net-zero greenhouse gas policy frameworks
Power sector and industrial sector decarbonization policies
Energy innovation, technology development, and commercialization programs
The future of nuclear power
Policies to help advance carbon capture and storage technologies, including direct air capture
Opportunities for natural carbon solutions
Development of an offshore wind industry in the US
Responsible production of natural gas and petroleum
Energy infrastructure and permitting modernization

About Vito Stagliano
Vito Stagliano joined the National Commission on Energy Policy (a former project of the BPC) in March 2006 and served as research director until August 2007. Formerly a federal executive, Stagliano served most of his public service career in the U.S. Department of Energy (DOE), initially as special assistant to the secretary, subsequently as head of the Policy Integration Office, and finally as deputy assistant secretary for policy analysis. He assisted in the analyses and design of the Clean Air Act Amendments of 1990 and the Energy Policy Act of 1992. He was awarded bronze and silver medals for exceptional service by Energy Secretary James D. Watkins and a Meritorious Service Medal by President George H.W. Bush. He retired from the Energy Department in 1992. He oversaw the analyses conducted by the DOE national laboratories that led to the promulgation of the first federal climate change policy.

He is the author of A Policy of Discontent: The Making of a National Energy Strategy and has contributed articles and research papers to the Electricity Journal, Public Utilities Fortnightly, Resources for the Future's Resources magazine, and Dialogue, the journal of the U.S. Association for Energy Economics. Stagliano was a member of the Theodore Thomas Society of the Chicago Symphony Orchestra, the Southern Poverty Law Center and the American Poetry Society. He was a Peace Corps Volunteer in the Islamic Republic of Mauritania and served on the staff of the Peace Corps in Ghana, Senegal, Bourkina Faso and Washington, D.C.

Background
In November 2010, the Bipartisan Policy Center launched the Governance Project—a bipartisan initiative that analyzes and advocates for improvements to the country's democratic system and institutions. The Governance Project draws on the expertise of some of the nation's top government, business, civic, military and academic leaders from across the political spectrum to achieve bipartisan solutions that improve the functionality of our political system.

The Governance Project focuses on several critical areas: improving the voter experience and election administration, strengthening government oversight capacities, measuring the effectiveness of our congressional rules and procedures, reforming the congressional redistricting and reapportionment processes, and addressing the overall health of the American political system. The Governance Project also has current work on electoral demographics and political parties. Under the leadership of Matt Weil, John Richter, and John Fortier, the project highlights potential policy changes that would promote a more efficient and effective government and issues recommendations with the aim of improving the national debate.

In a new era of divided government, the Governance Project expects to find new, discrete avenues of potential agreement between the parties on institutional issues and remains committed to the idea that policy and process solutions will continue to yield positive results.

Responsibilities
This internship will involve research into numerous areas: state and federal election laws, congressional and executive branch oversight, political parties, election administration, redistricting, improving civility within our political system, and reforms that can be implemented to improve accountability and constructive policy change within Congress and the executive branch, among other topic areas. Interns will be tasked with taking notes and writing occasional blog posts about our events and policy issues for the organization's website. Interns may also perform occasional data entry and assist in planning and coordinating events related to the Governance Project.

Qualifications

Must be an enrolled in an undergraduate or graduate school
Strong research and writing skills
Ability to communicate clearly and effectively
• An interest in government and institutional reform

Background
While reasoned and rigorous analysis is needed for sound public policy, this alone does not move the political process.

To impact the public dialogue and influence policy outcomes, BPC Action—the Bipartisan Policy Center's partner organization for political advocacy—engages in aggressive advocacy and implements strategic education and outreach plans to bring Republicans and Democrats together, changing policy on the most polarizing issues.

Responsibilities
The intern will assist staff as they tackle the many policy areas in their portfolios such as:

Economic policy
Early Childhood development
Energy
Health
Immigration
Paid Leave
Congressional reform

Responsibilities include research and writing, monitoring news and congressional activity, helping out BPC Action's Communications Manager with BPC Action's social media accounts, blogging, and other communications activities and administrative duties as needed. The intern will be exposed to key congressional players and participate in strategic outreach.

Qualifications

Must be enrolled in an undergraduate or graduate school
Strong research and writing skills
Independent, efficient worker with experience managing multiple, pressing deadlines
Ability to communicate clearly and effectively with senior-level staff
Strong interest and understanding of the legislative process
Previous internship in a legislative office or government relations office preferred

Background
BPC's Health Program is dedicated to bringing together policymakers, providers, and industry stakeholders for substantive collaboration to improve health care quality and coverage, enhance prevention and public health, and accelerate the use of health IT. Improving our current health system requires an understanding of the sensitive political climate around health reform, the relationship between federal, state, & local governments, the importance of prevention, and the ever-evolving role of technology and innovation in health care delivery.

Responsibilities
Prospective BPC Interns may work in one of two areas within the Health Program: Coverage & Payment or Prevention & Innovation. The intern will work with project staff on writing fact sheets and blogs, policy research, event planning, congressional tracking, communications tasks, and administrative responsibilities, as needed. Topics of research and policy recommendations for each team is as follows:

Coverage & Payment

Developing solutions to reform the nation's public and private health care systems.
Promoting policies that increase efficiency of service delivery in Medicare and Medicaid.
Developing recommendations to promote the integration of behavioral health and primary care services.
Advancing recommendations to improve access to long-term services and supports for those with complex needs.
Addressing infrastructure, workforce, and health IT barriers to health care services in rural areas.

Prevention & Innovation

Working with traditionally non-health federal agencies to support a "health in all policies approach" focused on the multiple determinants of health.
Engaging large employers to improve the health of individuals and communities and fostering linkages between business and public health.
Working with state Medicaid agencies and private insurers to improve reimbursement for obesity services.
Identifying ways to improve nutrition in the Supplemental Nutrition Assistance Program (SNAP).
Increasing investments in treatments for unmet or public health needs, and promoting policies that accelerate safe and effective treatments through the Food and Drug Administration
Accelerating interoperability and the use of health information technology and other digital technologies to support patients, new models of care, research, and improvements in population health.

Qualifications

Must be enrolled in an undergraduate or graduate school
Strong research and writing skills
Efficient worker with ability to multi-task
Ability to communicate clearly and effectively
Strong interest in health policy issues

Project Background
The immigration debate—one already burdened with deep partisanship—has become increasingly high profile under the Trump administration. Both Democrats and Republicans use the issue to rally their electoral bases. Public interest continues to pressure Congress to act on immigration, but efforts have been unsuccessful so far and many whose immigration status is in the balance remain in limbo. The project aims to "hold the middle" and foster an environment conducive to bipartisan immigration legislation.

Through public events, written products, and collaboration and outreach with Capitol Hill, the project focuses on all aspects of the immigration system and potential reforms. BPC focuses on four primary issue areas: controlling the flow of unauthorized immigration, legalization and citizenship, legal immigration, and economic impacts. As this debate unfolds, the project will continue to target its efforts where it perceives opportunities to positively impact the debate.

Responsibilities
The intern will work with staff on research and writing, preparing material for private and public discourse, and monitoring current events and congressional activity. The internship will also include engagement in other functions of the project such as event planning, fundraising, and communications. Interns will be asked to handle multiple assignments and deadlines. As with any job, project needs and the intern's skill set will play a key role in determining precise responsibilities. The intern may also be asked to assist with BPC's new Cross-Border policy project, which focuses on the politics of trade, NAFTA, and cross-border relationships in North America.

Qualifications
The ideal applicant:

Possesses strong research and writing skills
Communicates clearly and effectively
Attends to detail and holds own work to high standards
Effectively manages competing and changing priorities

Has an interest in immigration policy and/or economics and trade policy

Project Background
BPC's Infrastructure Project and Housing Project have overlapping staff members and similar priorities. The Infrastructure Project has been working to establish a new model for infrastructure investment in critically needed projects, including both economic and social infrastructure. And the Housing Project has developed a new pragmatic policy roadmap that aims to meet today's housing needs and those of future generations. Building off past reports and commissions, BPC continues to inform and engage both housing and infrastructure policymakers through in-depth and timely research.

Responsibilities
The intern will work with project staff on writing and research, event planning, tracking news and congressional activity, blogging, and communications activities. Specific responsibilities will be determined based on the successful candidate's interests and the needs of the projects.

Qualifications

Must be an enrolled in an undergraduate or graduate school
Strong research and writing skills
Efficient worker with ability to multi-task
Ability to communicate clearly and effectively
Strong interest in infrastructure policy or housing policy, as well as economic, finance, and community development issues
Use ←
left
or →
right arrows
to switch tabs
Summer internships: April 1
Fall internships: August 28
Spring internships: December 1
Summer internships: April 1

Fall internships: August 28

Spring internships: December 1

Please submit all required materials via email to [email protected]. Please do not send multiple submissions. Due to the number of applications received, we are unable to contact those who have not been selected for an internship. No phone calls please.

Non-U.S. citizens are eligible to apply, but must have a valid work permit or visa verifying eligibility to work in the United States. We do not offer visa sponsorship.


Incomplete applications will not be considered.

Cover Letter – please indicate your top two areas of interest from BPC's project and functional areas listed above.

Resume

Writing Sample of approximately 3 pages

College or university transcript (unofficial is acceptable)

Please provide phone and email contact information for 1-2 references, including a professor or other individual familiar with your work.

Brief response to our Diversity statement on what it means to you (5-8 sentences).
Robert F. Bennett Internship Award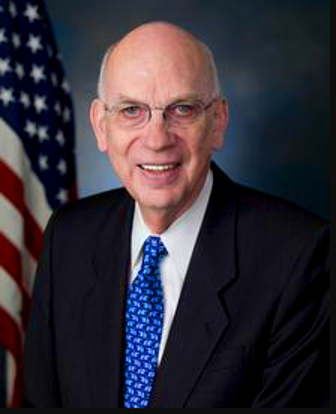 The Robert F. Bennett Award was established in 2016 in memory of a consummate legislator who served Utah and the nation with tremendous distinction for three terms in the United States Senate. Following his tenure in public office, he made invaluable contributions to the Bipartisan Policy Center (BPC) as a senior fellow as well as the law firm Arent Fox as a senior policy advisor.
The award will be presented each summer to one or two BPC interns and Arent Fox summer associate(s) who best exemplify Senator Bennett's commitment to public service and desire to make a difference.
BPC will present a $1,500 award to each recipient. BPC's Selection Committee will comprise a cross-section of BPC management, senior fellows and project directors.
BPC and Arent Fox will host a joint end-of-summer luncheon to honor the career of Senator Bennett and recognize the award winners
FAQs
The deadline for the fall, spring and summer semesters will be reflected accordingly on the website each semester. Applications are considered on a rolling basis. Thus, applications submitted before the deadline will be reviewed first. All applications submitted by the deadline will be considered first. Applications submitted after the deadline may be considered but only after all those that were turned in on time.

BPC Semester Interns (Fall and Spring) work part-time and receive a stipend of $1,500. Summer Interns are expected to work full-time and receive a stipend of $3,500.

BPC has no minimum GPA requirement. However, most applicants usually have at least a 3.0.

During the Summer term, each of the listed project and functional areas have one internship available. There are times when teams may have the capacity for more than one, but that is considered on a case-by-case basis. Our Semester internships have 10 available slots per semester.

We ask that you do not call to regarding your internship application. Short-listed candidates can expect to receive a follow up notification via email up to 3 weeks after the application deadline, or 3 weeks after submission if you applied after the deadline. If you have any questions regarding our internship program the best way to have your query answered is to submit it to [email protected].
The Bipartisan Policy Center defines diversity as the range of human qualities that make us unique as individuals, including—but not limited to—age, disability, ethnicity, gender expression, geographic location, nationality, political philosophy, race, religion, sexual orientation, and socioeconomic status.
To celebrate diversity and ensure equity and inclusivity, BPC is committed to:
Recruiting and retaining a diverse workforce with insights and solutions for our increasingly divided society.
Creating a workplace culture where all employees feel valued and their perspectives are heard; and
Developing policy solutions and undertaking research that reflect a diversity of thought and experience.
These commitments will help us to fulfill our mission and foster bipartisanship more effectively.