VIDEO: Senator Coons Promotes SAVEGO Proposal on MSNBC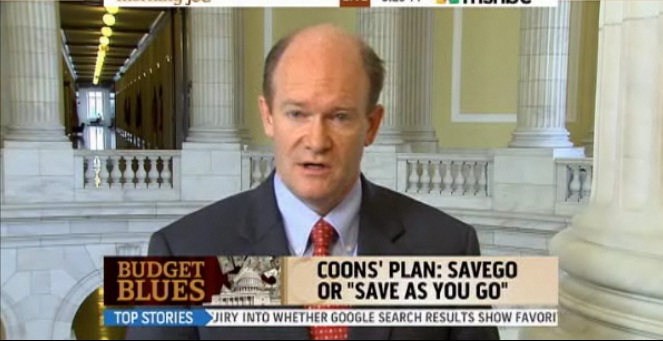 Video below the fold. The relevant portion lasts from 8:17 to 10:42…
Visit msnbc.com for breaking news, world news, and news about the economy
Read more about our SAVEGO budget enforcement mechanism here.
Sen. Coons in POLITICO:
"It is widely recognized that entitlement reform is radioactive for Democrats, while raising revenue is political kryptonite for Republicans. In essence, SAVEGO places both painful choices into a lead-lined vault that would automatically open any year Congress fails to achieve deficit reduction."
.
2011-06-24 00:00:00