How Colorado Is Modernizing Its Infrastructure
Share
Denver is growing by almost 5,000 people a month. In 25 years, 4.3 million people are expected to call the region home?an increase of nearly 40 percent. This rapid population growth will significantly strain the region's infrastructure?including its transportation, energy, and water systems?if construction cannot keep pace with increasing needs. Fortunately, local and state officials have experience leveraging the innovation of the private sector to efficiently and reliably deliver needed projects, having built up the necessary capacity within the state and executing several well-received public-private partnerships (P3s) in recent years. With more coming down the pike, the rest of the country has a great deal to learn from Denver's story.
Denver is growing by almost 5,000 people a month. This rapid population growth will significantly strain the region's infrastructure.
Projects like Denver's FasTracks program and the new lanes on U.S. 36 demonstrate how critical infrastructure investments are to driving economic growth and building neighborhoods of opportunity. P3s have been a key part of their strategy and success.
Denver's Union Station is a symbol of what the city has been able to accomplish. The project first began in the late 1980s with the Regional Transportation District and the City and County of Denver partnering with the private owner of the station to provide needed upgrades and better connect the station and bus routes. Rail lines were consolidated from a sea of tracks, and rail yards were moved out of downtown. The space surrounding the station was opened up for new parks, stores, restaurants, offices, and housing. Since 2001, both public and private sector leaders have been committed to transforming the old terminal into an integrated transportation hub for the entire region. The station is now a national example for how public and private partners can invest towards long-term results and revitalize an entire region.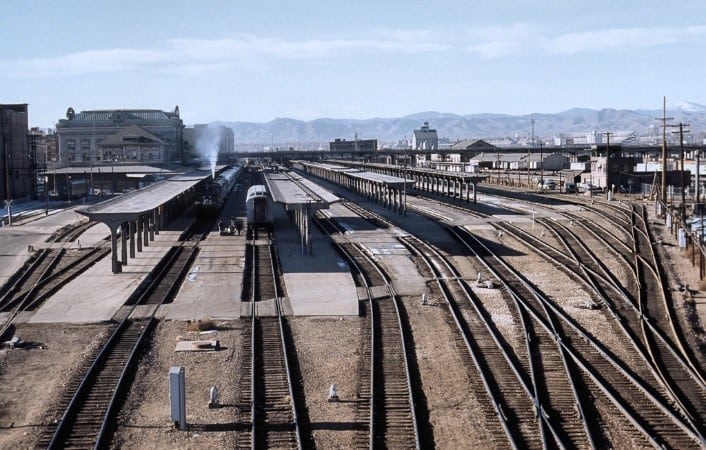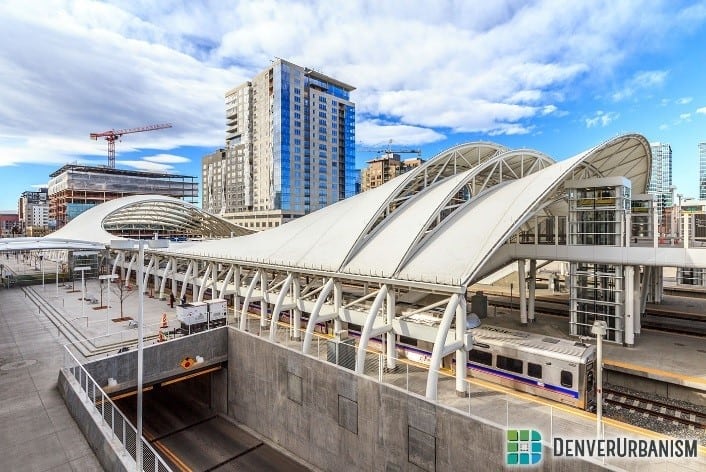 (Before and after photos of Denver's Union Station, 1974 and 2014.)
In fact, regional cooperation is a hallmark of both Denver and Colorado's success, and was highlighted in a forum held by BPC's Executive Council on Infrastructure at the Denver Chamber of Commerce. As Patrick O'Keefe of CH2M Hill noted, "There is one unifying feature that sets Colorado apart?no one is better at regional approaches to problems." The integration and cooperation of city, county, and state officials ensures that "if [a project] gets through the governments, you know there is unified support." This level of confidence is absolutely critical for investors and partners in the private sector. As the council addressed in its report Bridging the Gap Together: A New Model to Modernizing U.S. Infrastructure, political uncertainty remains one of the fundamental barriers preventing investors from considering a partnership on a U.S. infrastructure project. As Jack Ehnes, CEO of the California State Teachers' Retirement System observed, the adverse impact that political uncertainty can have is evident in Europe following "Brexit;" institutional investors have been actively dissuaded from the market, with tangible economic impacts.
Denver's Union Station is a national example for how public and private partners can revitalize a region.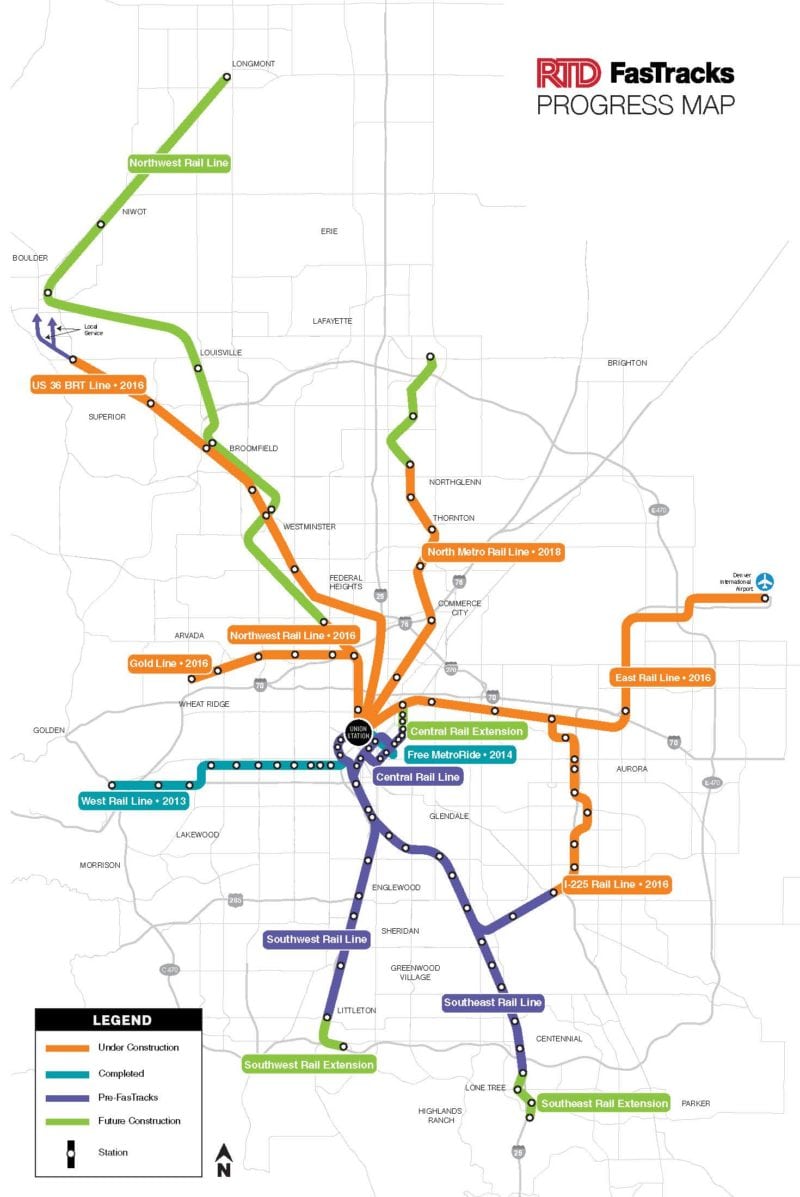 Colorado has taken a broader view of the infrastructure process, utilizing approaches that draw on private capital and expertise. Incorporating P3s as an infrastructure investment tool has promoted efficiency and transparency in Colorado projects. This approach needs to be adopted across the country. Yet notably only 33 states have legislation that enables P3s to invest in infrastructure, and many of those states place limits on when and how P3s can be used. As Colorado has proven, public officials who are empowered to make use of all infrastructure delivery options can make smarter and more efficient investments in their communities.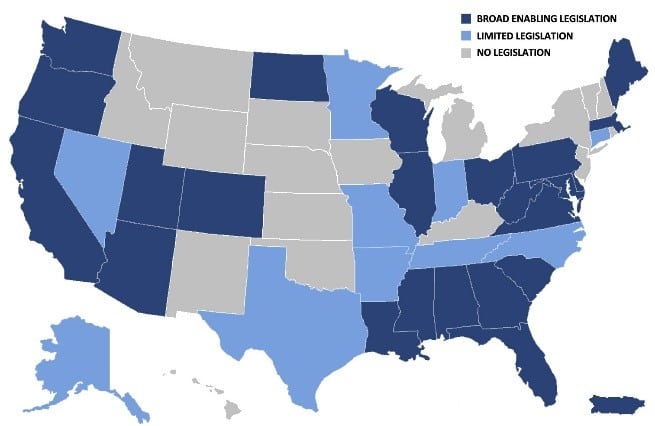 Colorado is a leader in this field, but there is still more work to be done. As these innovative approaches are confirming their value in transportation, the Colorado legislature should expand them to all sectors of infrastructure. For example, with its growing population, Colorado's water supply and wastewater treatment systems could also benefit from the efficiencies of a P3 approach.
There is also more to be done at the federal level. As Diane Barrett of the City and County of Denver stated, the federal government should prioritize "a major overhaul" of its environmental review and permitting processes, noting that "It is absurd, the amount of time it takes, the amount of money it takes. Denver Union Station's NEPA process? Eight years. Central 70? Thirteen years and counting. [Shortening this process] is the single most impactful thing the federal government can do." David Spector, Director of the Colorado High-Performance Transportation Enterprise, reiterated this sentiment noting that, without a substantial overhaul of the review process, the federal government is only "nibbling around the edges."
Despite optimism for national legislation in 2017, much of the progress on innovative infrastructure approaches continues to be made in states like Colorado.
Though focused on transportation, the Build America Bureau at the U.S. Department of Transportation takes a step in the right direction by streamlining credit and grant opportunities and acting as central resource for those seeking to develop P3s. With both presidential candidates touting robust infrastructure plans, former U.S. House Majority Leader Eric Cantor remarked that "there should be some optimism on infrastructure in the next Congress." As the country waits for the election, though, much of the progress on innovative infrastructure approaches continues to be made in states like Colorado. Other states should take notice if they wish to see similar benefits in their communities.
Support Research Like This
With your support, BPC can continue to fund important research like this by combining the best ideas from both parties to promote health, security, and opportunity for all Americans.
Give Now
Join Our Mailing List
BPC drives principled and politically viable policy solutions through the power of rigorous analysis, painstaking negotiation, and aggressive advocacy.