George Mitchell Positions Housing Commission Report as Key to Advancing Reform in Washington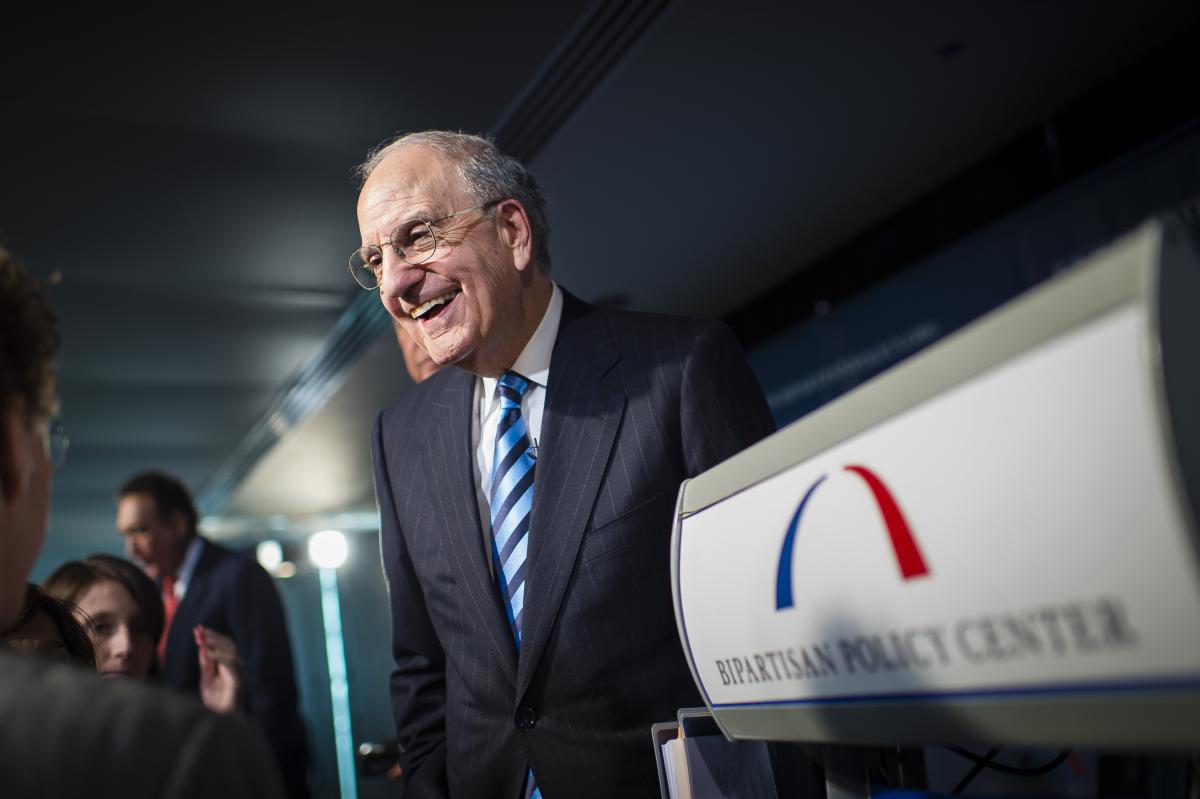 ?
Today, former Senate Majority Leader and Housing Commission Co-Chair George Mitchell provided a keynote address during the luncheon of the Illinois Governor's Conference on Affordable Housing.
Read a portion of Senator Mitchell's remarks below:
With rental demand increasing, it's not surprising that rents are rising in many regions of the country, and our nation's lowest-income renters find themselves spending ever larger shares of their incomes on housing. Rising rents force many of our lowest-income households to spend less on health care, on food, on other essentials in order to cover their rental-housing expense.

Our nation's most vulnerable households ? those with "extremely low incomes" of 30 percent or less of the area median ? are squeezed even further by the disparity between their huge numbers and the number of affordable rental units that are available in the market.

Today, federal rental assistance programs provide invaluable help, but only about one in four renter households eligible for assistance actually receives it. The result is a system in which housing subsidies are allocated by lottery or through long waiting lists that are getting longer.

In our view, this is an unacceptable result. It is incompatible with America's position as a great nation, and inconsistent with our tradition of extending a hand of support to those among us who may desperately need it.
Senator Mitchell's remarks were followed by a panel discussion that included BPC Housing Commissioners Robert M. Rozen and Ed Brady. The conversation was moderated by Paul Shadle, ULI Chicago District Council chair and partner at DLA Piper. The panel discussed the commission's recommended approach for addressing the crisis in affordable housing. Senator Mitchell called on attendees to continue to make their voices heard, informing Congress about what will and will not work to address challenges in affordable housing.
Read more about the conference here.
For more information on the commission's recommendations see the full report here. View presentation slides on the affordable rental housing section of the report here.
2012-04-24 00:00:00