Establishing the Indiana Career Council

It often appears that the leaders we elect are not able to set aside bridgeable partisan differences to solve even the most basic of problems. Elected officials in Indiana decided to resist this troubling trend by choosing to come together?putting aside politics in an effort to help heal a still weak economy and to put the state on a path to future economic success.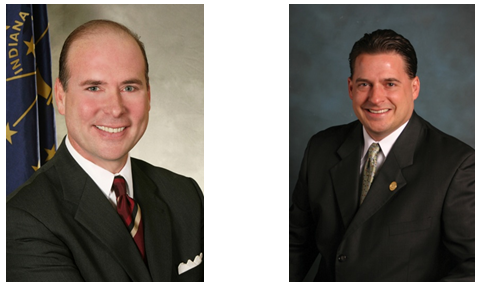 Reinvigorating the Indiana Economy
With an unemployment rate painfully hovering above eight percent, Indiana leaders knew they needed to act. Prospective employees do not possess the needed skills or qualifications that Indiana employers are demanding. So, Republicans and Democrats agreed to forge a solution. The Indiana Career Council will bring together various stakeholders to create a plan that will align employer needs with public and private education and with state-sponsored job training programs. A new data system will also be put in place to track the success of Indiana's educational and job training programs, and to make sure that the state is adequately training new generations of effective employees.
Unparalleled Bipartisan Support
In January 2013, Speaker Bosma (R) introduced the bill as part of the Indiana House Republican "Own Your American Dream" agenda. Minority Leader Pelath (D) quickly signed on and became a co-sponsor, wanting to partner with his Republican colleague to help eliminate the skills gap in Indiana. The lawmakers joined together to help the nearly one-third of Indiana's workforce who lack the basics skills needed to thrive in today's economy. The desire to help Indiana workers attain needed job skills was a sentiment shared by other Indiana lawmakers, as the bill unanimously passed the state House and Senate before being signed into law by Governor Pence?an unprecedented display of bipartisan cooperation.

There is much Washington decision-makers can learn from their state and local counterparts. The 50 State Solutions series offers examples of bipartisan leadership in the states with the hope that some of it will rub off on our D.C. representatives, and provide examples for Washington to follow. Please suggest examples in your own community of state and local officials from both parties working together to get things done for you. Use the hashtag #50StateSolutions on Twitter.
2013-09-04 00:00:00
The council will develop a plan to ensure that residents learn the skills necessary to be productive members of the workforce