BPC Senior Fellow and Former Senator Pete Domenici Presented with the Alvin M. Weinberg Medal by American Nuclear Society
Former Senator Pete Domenici, senior fellow at the Bipartisan Policy Center, was awarded the Alvin M. Weinberg Medal earlier this week at the American Nuclear Society.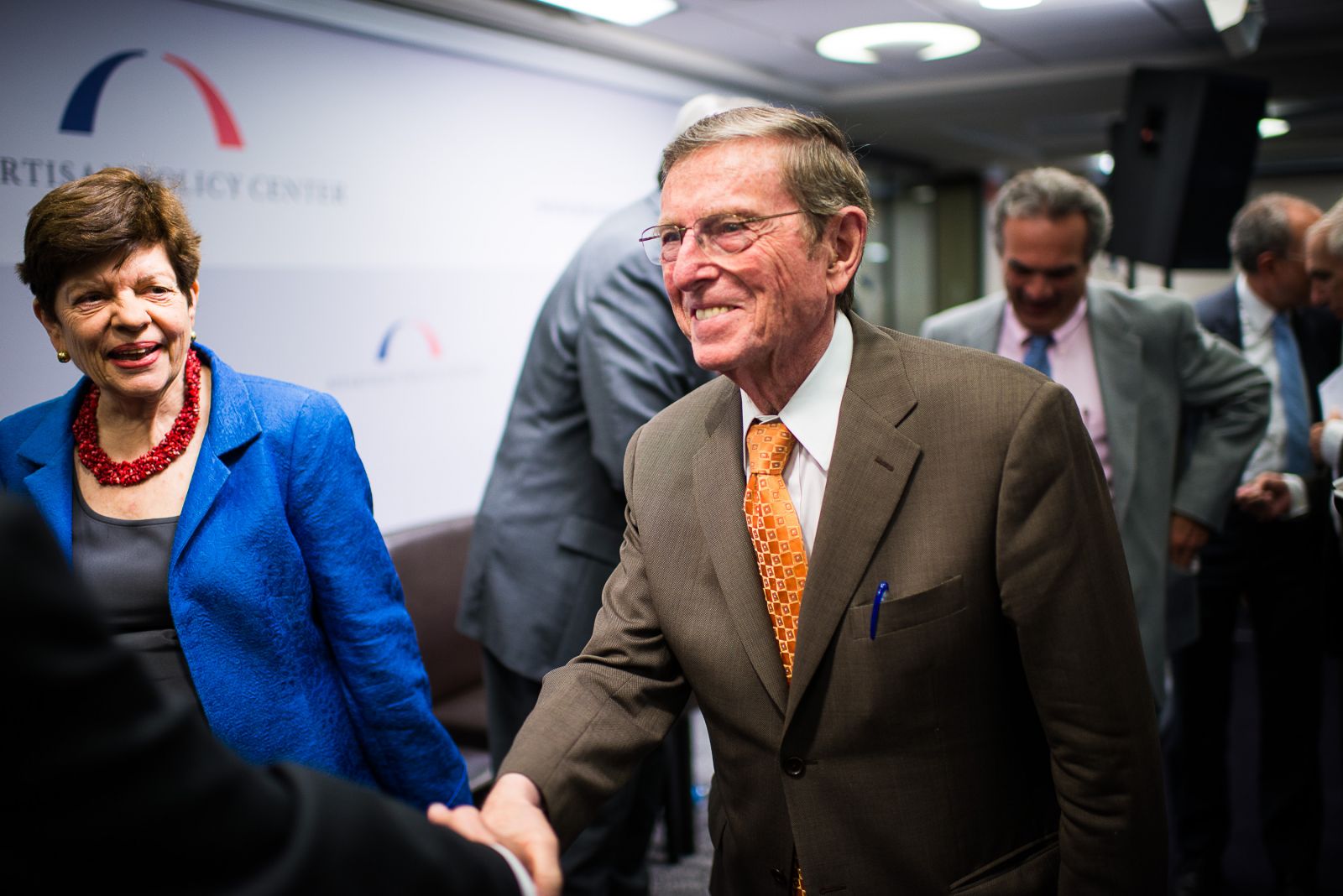 The award was established in 1995 to honor Alvin M. Weinberg and to provide international recognition for contributions to the understanding of the social implications of nuclear technology. The American Nuclear Society explains, "[t]he award is made to an individual in recognition of outstanding international, technical and policy leadership in nuclear science and technology, and of consistently and effectively illuminating the human dimensions of the nuclear enterprise." The award's recipient must be living and can be from any nation.
"I am so honored to receive this award and must thank those many scientists and policymakers with whom I have worked during the past four decades," said Senator Domenici. "It's important that we continue to show the public the great energy and environmental benefits from nuclear energy. And it's equally important that we never forget non-proliferation as an issue of paramount importance."
Join Our Mailing List
BPC drives principled and politically viable policy solutions through the power of rigorous analysis, painstaking negotiation, and aggressive advocacy.