Bipartisan Tip Sheet – March 2013
A monthly roundup of events featuring Bipartisan Policy Center (BPC) founders, senior fellows, project leaders and staff.
---
Tuesday, March 13, 2013
12:00PM
Who: Aaron Klein; Director of the Financial Regulatory Reform Initiative, BPC
What: "Would a Financial Transaction Tax Affect Financial Market Activity?" In the wake of the financial crisis, commentators have suggested a transaction tax (Tobin tax) on financial markets. The potential consequences of such a tax could be hazardous to the financial markets affected, as well as to the economy. Professor Wang, in a recent Cato paper, reviewed the relevant theoretical and empirical literature and applied these findings to estimate the possible impact of a transaction tax on U.S. futures market activity as well as its utility as a potential source of tax revenue. Wang showed that a transaction tax on futures trading will not only fail to generate the expected revenue, it will likely drive business away from U.S. exchanges and toward untaxed foreign markets. Our panelists will discuss the implications of this paper as well as general issues related to any proposed financial transactions tax. Learn more here.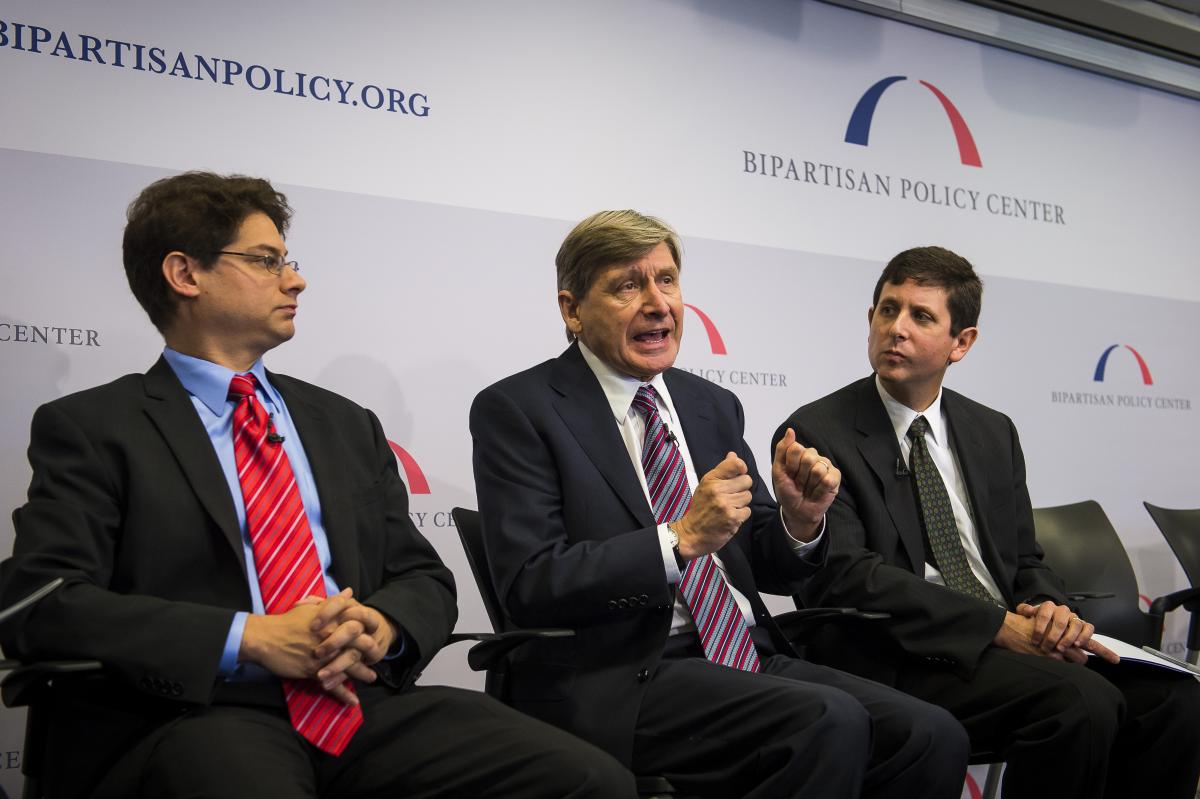 [Pictured from left to right: BPC Financial Regulatory Reform Initiative Director Aaron Klein, and initiative co-chairs Martin Baily and Phillip Swagel]
Friday, March 15, 2013
8:50AM to 12:30PM EST
Who: Martin Baily; Former Chairman of the Council of Economic Advisers; Co-Chair, BPC's Financial Regulatory Reform Initiative
What: Tax Policy and U.S. Manufacturing in a Global Economy" On March 15, the Urban-Brookings Tax Policy Center and the International Tax Policy Forum will host a conference to assess the current state of U.S. manufacturing, its contribution to U.S. economic growth, and whether tax reform should maintain, deepen, or eliminate preferential income tax treatment of manufacturing income. Learn more here.
---
Monday, March 18, 2013
3:00PM to 4:00PM EST
Who: G. William Hoagland, Senior Vice President, BPC
What: Speaking at the LeadingAge PEAK Leadership Summit at the Marriott Wardman Park Hotel. Learn more about the summit here.
---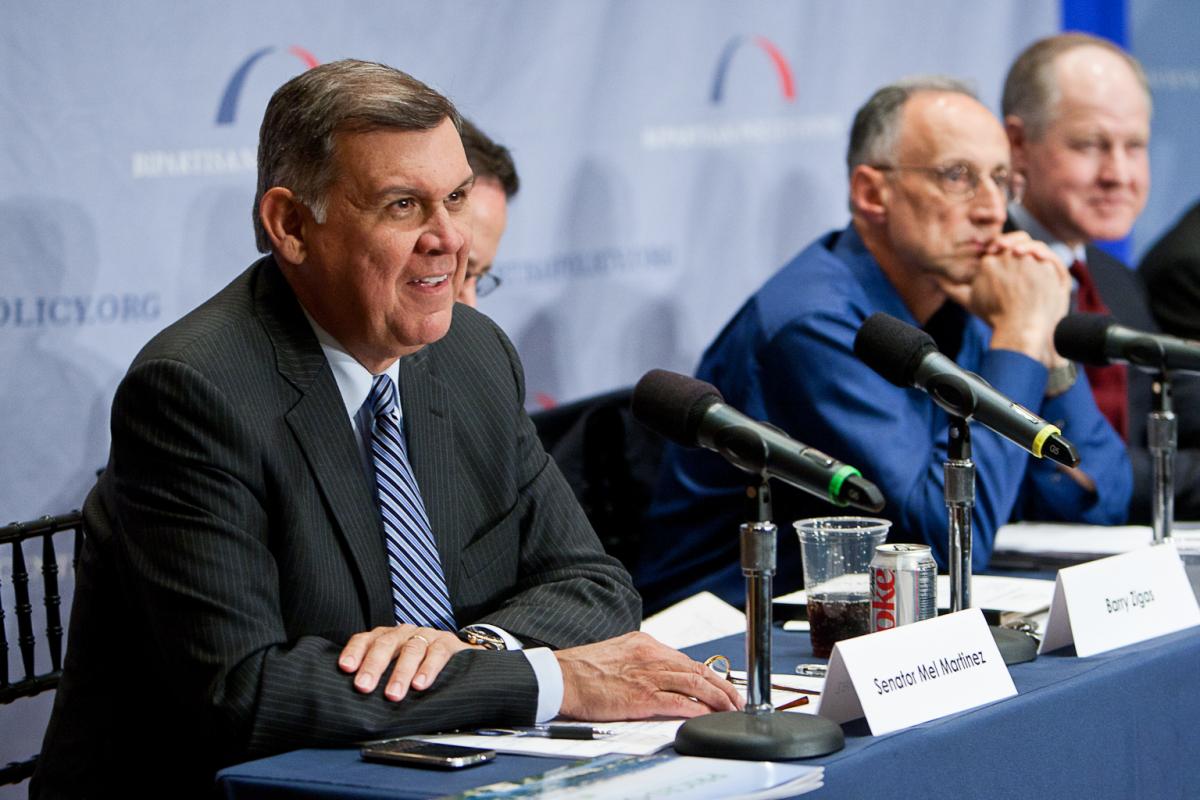 ?
[Pictured: BPC Housing Commission Co-Chair Mel Martinez]
Tuesday, March 19, 2013
10:00AM EST
Who: Mel Martinez; Former United States Senator; Former Secretary, Department of Housing and Urban Development; Co-Chair BPC's Housing Commission
What: Former HUD Secretary and U.S. Senator Mel Martinez will testify before the U.S. Senate Committee on Banking, Housing, and Urban affairs at 10:00AM EST on behalf of the Bipartisan Policy Center's (BPC) Housing Commission. The hearing will evaluate bipartisan solutions for housing finance reform.
---
Tuesday, March 19, 2013
8:00AM EST
Who: Donna E. Shalala; Former Health and Human Services Secretary; President of the University of Miami; and Co-Chair, BPC's Nutrition and Physical Activity Initiative
What: Secretary Donna E. Shalala will speak at a POLITICO Pro Health Care Breakfast Briefing for a discussion about defining the scope of practice and what's to come for health care in 2013. View more information about the event and RSVP here.
---
Friday, March 22, 2013
11:20AM to 12:20AM
Who: G. William Hoagland, Senior Vice President, BPC
What: G. William Hoagland will speak at the Tax Council's Spring Conference in Palm Beach, FL on tax reform challenges and opportunities. Learn more here.
---
Birthdays

March 6: Former United States Senator Christopher S. "Kit" Bond; Co-Chair BPC's Housing Commission
2013-03-13 00:00:00
A monthly roundup of events featuring Bipartisan Policy Center (BPC) founders, senior fellows, project leaders and staff