Bipartisan Tip Sheet – January 2013
A monthly roundup of events featuring Bipartisan Policy Center (BPC) founders, senior fellows, project leaders and staff.
---
Thursday, January 10 Who: BPC Debt Reduction Task Force co-chairs Senator Pete V. Domenici and Dr. Alice Rivlin What: Senator Domenici and Dr. Rivlin will speak to students at The Georgetown Public Policy Review on the controversies and complexities of U.S. debt and deficit reduction. Learn more and register here.
---
Monday, January 14 1:00 PM to 2:00PM Who: Secretary Dan Glickman, BPC Senior Fellow What: Secretary Glickman will speak at a debt crisis simulation, "Meeting to Make America Work," hosted by No Labels in New York City.
---
Thursday, January 17 3:30PM Who: Shai Akabas, Senior Policy Analyst, Economic Policy Project What: Shai Akabas will speak at the winter meeting of the U.S. Conference of Mayors on the sequester and its potential impact on the local level.
---
Thursday, January 24 9:30AM to 11:30AM Who: Dr. Alice Rivlin, Co-Chair, BPC's Debt Reduction Task Force What: Dr. Alice Rivlin will give a keynote address at the Brookings Institution for an event titled "Warriors Against Waste: Cutting Defense Spending through Reform?" The address will speak to the nation's broader economic challenge and deficit reduction effort. Following her remarks, a panel discussion will address topics such as reforms of military compensation processes; weapons acquisition practices; weapons maintenance practices; base infrastructure; information technology systems; and Department of Defense management. View more information here.
---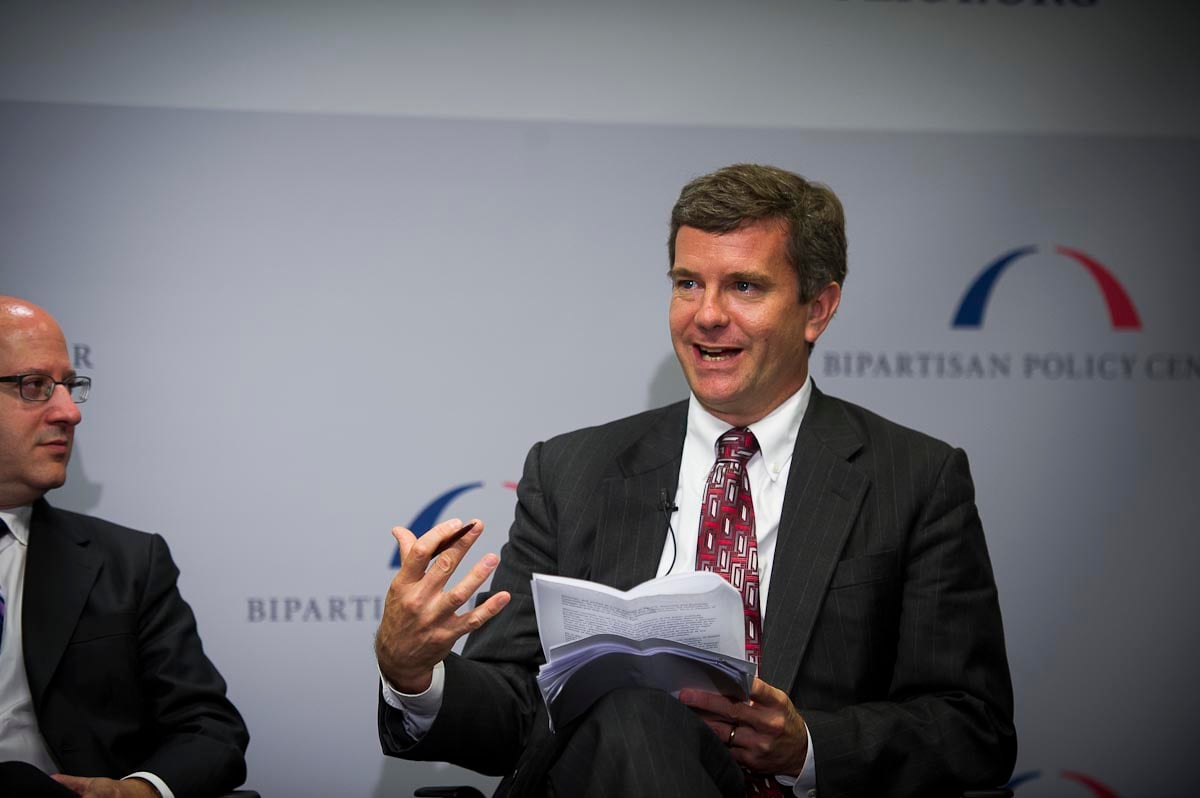 Thursday, January 24 9:00AM Who: John Fortier, Director, Democracy Project What: John Foriter will keynote the Overseas Vote Foundation and U.S. Vote Foundation's Seventh Annual Summit at George Washington University's Jack Morton Auditorium in Washington, D.C. "Fortier will address the forces of change in the electoral equation for absentee and early voting, from available technology to efforts to suppress voting or enforce new requirements. He will provide post election reflection and assessment of the role of 2012 absentee balloting and its influence on the election outcomes. Fortier will outline his vision for how to effectively use absentee balloting to broaden access to the franchise, while maintaining the integrity of the election – a complex challenge that we all face." Learn more and register here.
---
Friday, January 25 9:00AM Who: John Fortier, Director, Democracy Project What: Fortier will participate in the Is America Governable conference at The University of Texas at Austin School of Law. He will moderate a panel titled, "The People's Branch': Is Congress Hopeless?" with panelists Sarah Binder, John Ferejohn, Tom Mann, David Mayhew and Norman Ornstein.
---
Birthdays this month

January 8: Slade Gorton, BPC Senior Fellow January 13: Martin Baily, co-chair, BPC's Financial Regulatory Reform Initiative January 31: Richard Gephardt, BPC Senior Fellow
2013-01-07 00:00:00
A roundup of upcoming events featuring BPC founders, senior fellows, project leaders, and staff