Churchill's Promised Land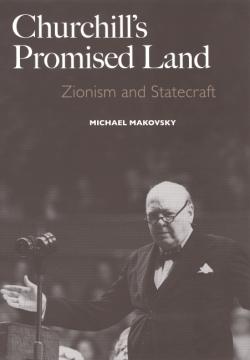 This book is the first to explore fully the role that Zionism played in the political thought of Winston Churchill. Michael Makovsky traces the development of Churchill's positions toward Zionism from the period leading up to the First World War through his final years as prime minister in the 1950s. Setting Churchill's attitudes toward Zionism within the context of his overall worldview as well as within the context of twentieth-century British diplomacy, Makovsky offers a unique contribution to our understanding of Churchill.
Moving chronologically, the book looks at Churchill's career within the context of several major themes: his own worldview and political strategies, his understanding of British imperial interests, the moral impact of the Holocaust, his commitment to ideals of civilization, and his historical sentimentalism. While Churchill was largely sympathetic to the Jews and to the Zionist impulse, he was not without inconsistencies in his views and policies over the years. Makovsky's book illuminates key aspects of Middle Eastern history; Zionist history; and British political, imperial, and diplomatic history; and further helps us understand one of the pivotal figures of the twentieth century. 
report
2007-08-28 00:00:00
3604