Infrastructure Lab Steering Committee
Share
In order to ensure the success of the Lab and its initiatives, BPC's Steering Committee provides guidance, support, and oversight of the Lab. The Steering Committee is a key body within BPC's Executive Council on Infrastructure.
Jim Barry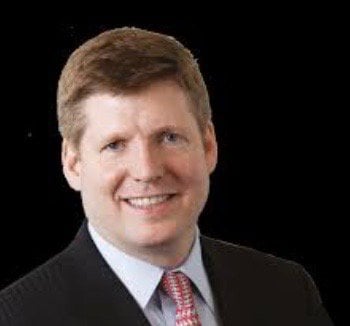 Jim Barry, Chairman of the Steering Committee, and Managing Director, is the Global Head of BlackRock Real Assets. BlackRock Real Assets comprises the Infrastructure and Real Estate businesses, which have 375+ professionals across 25 cities globally, and manage over $40 billion in equity and debt assets and investor commitments. He is responsible for determining the overall strategic direction of the Real Assets platform, steering the implementation of the platform's investment strategies and leading platform growth initiatives.
Mr. Barry also serves as the Global Head of BlackRock's Infrastructure business, which he founded in 2011 with the launch of the Global Renewable Power group and since then has expanded the platform's strategies to include European and North American Infrastructure Debt strategies, an Infrastructure Solutions offering, and a Mexico focused Latin American infrastructure equity strategy.
Prior to joining BlackRock in 2011, Mr. Barry spent 11 years as the CEO of NTR plc, where he led the transformation of NTR from its origins as an Irish toll road developer into a leading international developer, and owner and operator of a portfolio of diverse infrastructure businesses. Prior to joining NTR, Mr. Barry worked at Bain and Company and in the investment banking division of Morgan Stanley.
Mr. Barry earned a BComm from University College Cork in 1989 and an MBA from Harvard Business School in 1994.
---
Peggy Philbin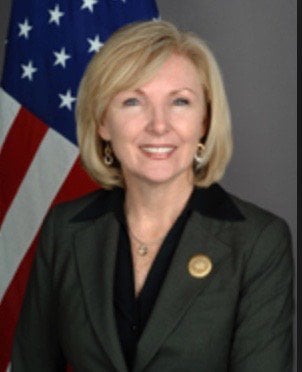 Peggy Philbin, CEO, 2100 Global LLC; Prior to founding 2100 Global, Peggy was the Deputy Executive Director and Chief Operating Officer of SelectUSA, a program of the International Trade Administration within the Department of Commerce. SelectUSA is the first U.S. government-wide initiative to promote and facilitate investment in the United States.
Before coming to SelectUSA, Peggy served for four years as Deputy Director of the U.S. Trade and Development Agency (USTDA), the Department of State, the Department of Justice, and prior to that, General Counsel, for the Executive Office for Immigration Review, the nation's Immigration Court system.
Before joining federal service, Peggy practiced law in both New York and Florida and served as adjunct professor at several colleges and universities. She is a member of the New York and Florida Bar.
---
Michele Nellenbach

Michele Nellenbach is director of BPC's strategic initiatives. Prior to joining BPC, Nellenbach was the director of the National Governors Association's (NGA) Natural Resources Committee where she directed and oversaw NGA's federal legislative agenda and activities on issues related to energy, environment, and agriculture. She began her Capitol Hill career in the office of former Senator Frank Murkowski and then joined the staff of former Representative Nancy Johnson. Her career on the Hill concluded after more than six years working for the Senate Environment and Public Works Committee.
Nellenbach earned a master's degree in political science from the American University in Washington, D.C., and a bachelor's degree in political science from the University of Connecticut. She served as a Stennis Fellow during the 109th Congress.
Support Research Like This
With your support, BPC can continue to fund important research like this by combining the best ideas from both parties to promote health, security, and opportunity for all Americans.
Donate Now