Innovation in Fintech
Where
1302 Longworth House Office Building
Washington, DC 20515
This event has passed.
On Friday, March 24, BPC hosted Innovation in Fintech, the first in a series of congressional staff briefings on key issues in fintech. The conversation touched on a range of issues including online lending, whether the United States should implement a "regulatory sandbox" to encourage financial innovation, the OCC's special-purpose charter, and what it means to have a level playing field for regulators and banks. Panelists shared perspectives including that policymakers need to accept the failure of fintech firms and address issues of data sharing and consumer privacy. BPC was able to introduce varied viewpoints on important topics to congressional staff.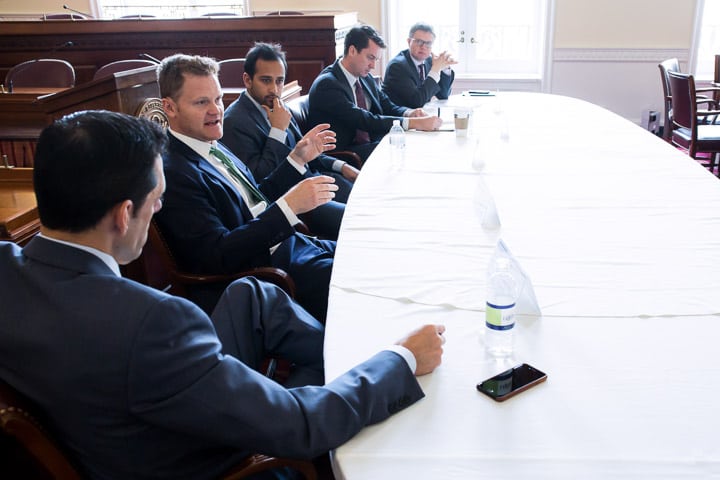 ---
Featuring:
Ryan Falvey
Managing Director of the Financial Solutions Lab, the Center for Financial Services Innovation
Nat Hoopes
Executive Director, the Marketplace Lending Association
Andy Navarrete
Executive Vice President and Head of External Affairs, Capitol One
Samar Shah
Head of Operations at Digit
Moderated by:
Justin Schardin
Director of Financial Regulatory Reform, BPC
Sign Up for Event Updates
BPC drives principled and politically viable policy solutions through the power of rigorous analysis, painstaking negotiation, and aggressive advocacy.