What We're Reading: July 2
Housing Visualized
2010 Census l Mapping the Census l Housing Market Indicators
Infographic: Generation Gap in Household Formation
Infographic: Housing's Economic Impact l Measuring State-Level Economic Mobility Past Commissions and Reports l Trulia's Housing Barometer
U.S. Credit Conditions l U.S. Housing Summary 2012
Wells Fargo Monthly Economic Outlook l Wells Fargo Real Estate & Housing Reports
---
Throughout the week, the BPC Housing Commission highlights news items that address critical developments in housing policy. Any views expressed in the content posted on this forum do not necessarily represent the views of the Commission, its co-chairs or the Bipartisan Policy Center.
What We're Reading posts now include a compilation of useful links in the Housing Visualized section at the top of the page. These resources offer the latest economic indicators, expert insight, and statistical trends related to the U.S. housing market.

Census Bureau: Millions more Americans shared households in face of recession

By Michael A. Fletcher
The Washington Post
"Millions of economically pressed Americans cushioned themselves against the recession by doubling up in houses and apartments, according to a Census Bureau report… The number of adults sharing households with family members or other individuals jumped 11.4 percent between 2007 and 2010, the report said. Overall, such living arrangements accounted for 22 million households in 2010 ? or 18.7 percent of all U.S. households, compared with 17 percent in 2007." Read more here.
---

It's time to loosen mortgage lending standards

By Nin-Hai Tseng
CNNMoney
"Lending standards for mortgages are tighter today than they were in the wake of the financial crisis. In 2007, the average Fannie Mae-backed home loan carried a loan-to-value ratio of 75% and a credit score of 716. Last year's average LTV was 69% and the average credit score was 762, according to the Federal Housing Finance Agency's latest conservator's report. Meanwhile, it's one the cheapest times to buy a home." Read more here.
---

Stage Could Be Set for a Rental Market Bubble

By Meg Handley
U.S. News & World Report
"According to a recent survey by Trulia, rents were 6 percent higher in May than they were a year ago. Some metro areas have seen even steeper surges?renters in San Francisco have had to stomach rent increases of around 14 percent, while those in Miami, Oakland, and Denver saw increases of more than 10 percent." Read more here.

HousingWire: REO-to-rental exposes uneven timelines on securitization path

---

Home prices higher for third straight month as 'sand states' drift away from crisis

By Bill Briggs
MSNBC
"The Standard & Poor's/Case Shiller composite index of 20 metropolitan areas showed a year-over-year decrease of 1.9 percent but a 0.7 percent national bump from March to April on a seasonally adjusted basis (1.3 percent non-seasonally adjusted), led by ongoing price rallies in a clump of warm-weather markets thumped by the slump, including Miami, Tampa, Las Vegas and Phoenix." Read more here.

The Wall Street Journal: Why Home Prices Are Rising Again (According to Case-Shiller)

---

Obama's election-year housing push shows a pulse

By Margaret Chadbourn
Reuters
"Republicans and Democrats in the Senate have both expressed interest in a bill that could make it easier for millions of Americans to refinance home loans, although they are circling each other warily as they try to determine their first steps… While the politics could align in the Democrat-led Senate, legislation would face a tougher road in the Republican-controlled House of Representatives. Many Republicans are leery of housing relief programs that could be costly for taxpayers." Read more here.
---

Desert oasis: State housing agencies turn to secondary mortgage market

By Jon Prior
HousingWire
"State housing finance agencies are looking to the secondary market to fund mortgages for borrowers seeking help with down payments and closing costs. HFAs use fixed-rate, long-term housing bonds known as MRBs to finance home loans. Because these bonds were tax exempt, they allowed borrowers to take out mortgages at a cheaper rate because of the tax benefit to the investors." Read more here.
---
VIDEO: Has Housing Turned a Corner?
The Wall Street Journal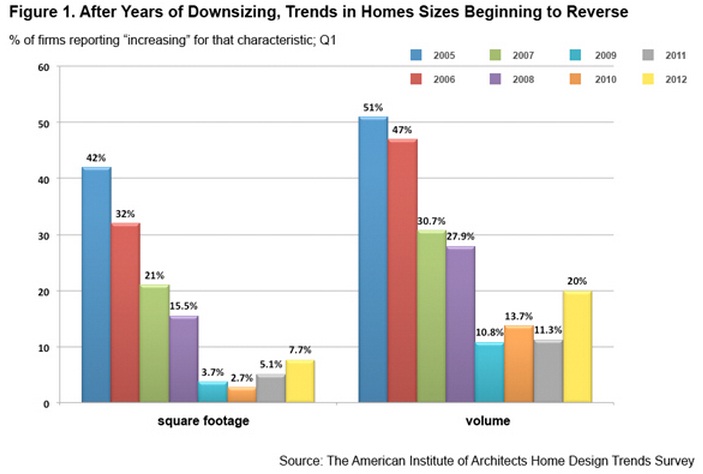 The New York Times: After Years of False Hopes, Signs of a Turn in Housing

---

How High Design Can Help the Homeless

By Emily Badger
The Atlantic Cities
"Hwang's organization, the Skid Row Housing Trust, has been renovating and providing permanent supportive housing for the city's homeless for more than 20 years. But more recently, dating back to a first collaboration with Maltzan about eight years ago, the Trust has been building its own developments that remarkably mimic market-rate condos. Really striking market-rate condos.
"The strategy is built on the idea that high design matters for the homeless, too, because it changes the dynamic between these buildings and their residents ? and between both of them and the communities in which they're located. Nothing can deflate the NIMBYism that inevitably accompanies social housing quite like a building that looks like this:" Read more here.

The Atlantic Cities: Why Can't We Just Convert Vacant Buildings Into Housing for the Homeless?

---

HUD Fiscal 2013 Budget Battle on the Horizon

By Donna Kimura
Housing Finance News
"The House Appropriations Committee approved a fiscal 2013 appropriations bill for the Department of Housing and Urban Development, setting up a potential showdown with the White House. The full House could vote on the Transportation, Housing and Urban Development, and Related Agencies (THUD) spending bill as early as this week.
"The committee's spending plan would provide less money than President Obama's request in several key areas, including the public housing capital fund, Choice Neighborhoods Initiative, Sec. 202 seniors housing program, Sustainable Communities Initiative, homeless assistance grants, and housing counseling assistance. The White House has already said that if President Obama were presented with H.R. 5972, his advisers would recommend that he veto the bill." Read more here.
---

Foreclosure machinery creaks back to life

By Barry Ritholtz
The Washington Post
"Ever since the robo-signing scandal erupted in October 2010, large U.S. banks have slowly come to realize that their practices are under ever-increasing scrutiny. A "Duh!" observation for most people, but not, apparently, for bankers. Belatedly, the bankers took a closer look at their internal procedures for handling defaulted mortgages. It did not take long for them to discover that something significant was amiss. By mid-2011, most of the major money center banks had put the brakes on their normal foreclosure machinery: 'What was all this sturm und drang over some bums who don't pay their bills? Perhaps we better look into it.'" Read more here.

Reuters: Evidence suggests anti-foreclosure laws may backfire

---

The Most Easily Misinterpreted Chart on the Future of the Housing Market

By Nate Berg
The Atlantic Cities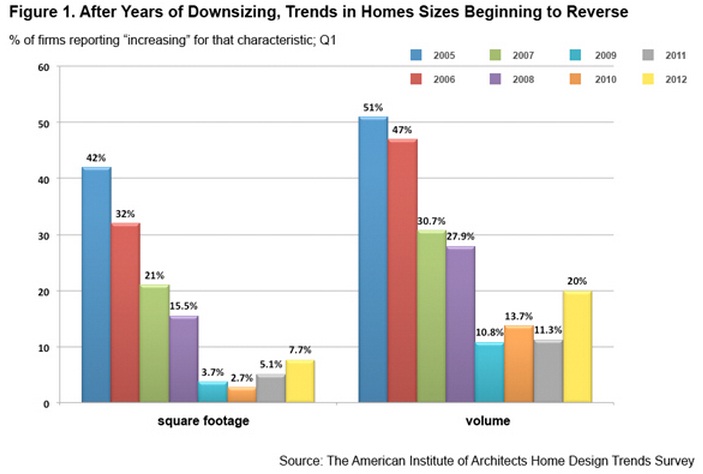 The super-sized single family home was the touchstone of the housing boom in the early and mid 2000s. But when new home building peaked and the market started to tumble toward the end of the decade, the big house became the emblem for what went wrong: too many people being given too many loans for too-big houses that were too far beyond their means.
"So it wasn't totally surprising that ever since 2006, the average size of new homes started shrinking. According to the latest survey results from the American Institute of Architects, however, bigger homes are coming back." Read more here.
---

Reverse mortgages confuse elderly, report finds

By Herb Weisbaum
MSNBC
"More Americans are getting reverse mortgages ? and that's not a good thing, according the government's consumer finance watchdog. The Consumer Financial Protection Bureau said in a report…that reverse mortgages are not being used as Congress intended. It also warned that the program could cost some seniors extra cash or even their homes. Reverse mortgages sound fairly simple: They allow for homeowners 62 and older to borrow against the equity they've built up in their home without selling it. But the CFPB calls these loans 'inherently complicated products' that are not easy for the average consumer to understand." Read more here.

Bankrate: New ideas for aging in place

2012-07-02 00:00:00