What We're Reading: April 27
Throughout the week, the BPC Housing Commission highlights news items that address critical developments in housing policy. Any views expressed in the content posted on this forum do not necessarily represent the views of the Commission, its co-chairs or the Bipartisan Policy Center.

Housing downturn spurs a boom in foreclosure-to-rental conversions

By Brady Dennis
The Washington Post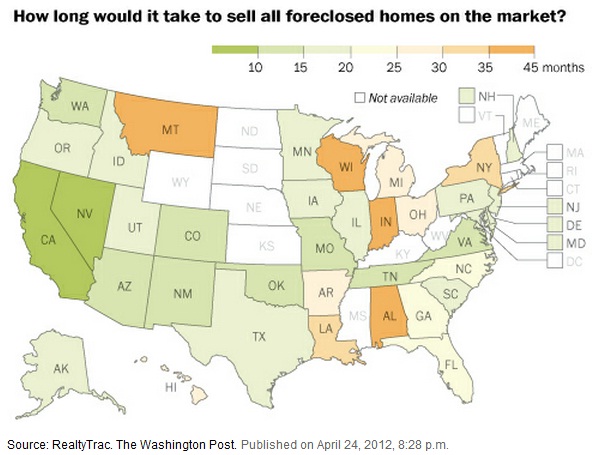 ?
"The real estate data firm CoreLogic estimated in a report this month that the burgeoning foreclosures-to-rental business could become a $100 billion industry this year as bigger investors get involved in hard-hit markets from Florida to California to Arizona to the Midwest." Read more here.
---
By Nick Timiraos
The Wall Street Journal
"The Case-Shiller index showed that five cities?Phoenix, Miami, Minneapolis, Denver and Detroit?saw home prices above year-earlier levels in February. In nine others, including Atlanta, Chicago, Las Vegas and Seattle, prices fell to new lows." Read more here.
---

Dodd-Frank's 'Qualified Mortgage' Was Intended to Be Broad

By Raymond Natter
American Banker
"One of the most important regulatory decisions currently facing the Consumer Financial Protection Bureau is how to define the characteristics of a "qualified mortgage." This decision will have an enormous impact on the mortgage markets, and will ultimately determine the types of mortgages generally available in the United States, and the minimum qualifications for those seeking to obtain a home loan." Read more here.
---
By Jon Prior
HousingWire
"Fernbacher's company GSPS is a contractor for several property preservation firms. All they do is tear down homes. They are the last resort for many communities all over the country overrun with blight.
Starting in 2011, however, cities made the first tentative steps toward clearing away the excess. There were more than 18.7 million vacant homes in the U.S. last year, according to the Census Bureau, down from more than 18.9 million in 2010.
But much more will need to be done to address the problem of blight. Vacant properties increased every year over the last decade from the 13.6 million empty homes counted in 2000. Between 2005 and 2008, as the real estate market began to overheat and record-level foreclosures left many properties abandoned, vacancies jumped from 15.8 million to 18.7 million homes." Read more here.
---
By Marc Santora
The New York Times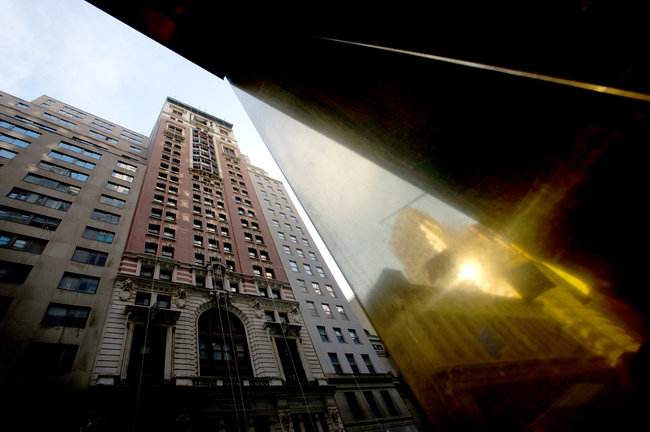 ?
"There is evidence that rising rents are driving prospective renters into the sales market. But for those who find buying a home in New York City is not an option ? whether because of bad credit, tougher lending standards or lack of a down payment ? the choices are limited and often unappealing.
Landlords and brokers say more and more young people are sharing, even if it means sacrificing a living room to add a bedroom or two. There has also been a surge of interest in the other boroughs, with many neighborhoods reporting record rents of their own…
And just 2,229 rental apartments are scheduled to be added to the market this year in Manhattan, a 30 percent drop from the average number over the last seven years." Read more here.
---

After the bailout: few fans but no fix for Fannie and Freddie

By Margaret Chadbourn
Reuters
"Already, lawmakers have taken tentative steps to scale back Fannie Mae and Freddie Mac's involvement by reducing the size of loans that they can guarantee. Republicans and Democrats have unified behind preserving affordable homeownership.
But more dramatic actions could be politically treacherous in an election year. Home buyers still rely on the government backstop in nine of 10 new mortgages, and the fragile market must be weaned slowly from its dependence on federal programs providing financial backing." Read more here.
---

VIDEO: After the Fall: Have Government Programs Helped Ailing Housing Market?

PBS NewsHour
---

Falling home prices drag new buyers under water

By Tim Reid
Reuters
"More than 1 million Americans who have taken out mortgages in the past two years now owe more on their loans than their homes are worth, and Federal Housing Administration loans that require only a tiny down payment are partly to blame. That figure, provided to Reuters by tracking firm CoreLogic, represents about one out of 10 home loans made during that period." Read more here.
---
2013-04-27 00:00:00