Snaps of Service Photo of the Week
As the Commission on Political Reform's July 23rd town hall on public service draws closer, we'll highlight the best submissions to our Snaps of Service photo contest.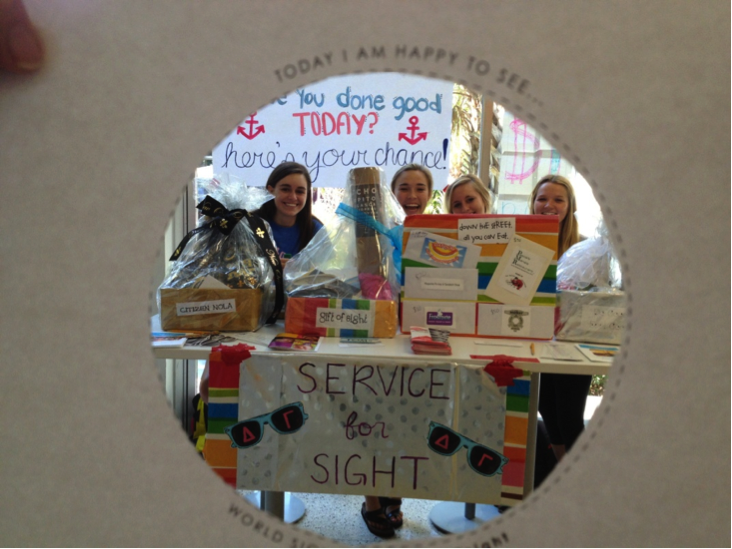 In the photo above, members of the Delta Gamma sorority at Loyola University New Orleans participate in World Sight Day, an annual effort to raise awareness for the issue of avoidable blindness and visual impairment.
Are you serving your community? Snap, share, and win $500!

We're encouraging Americans to engage in public service, whether that means serving in political office or the military, joining an organization like Americorps or the Peace Corps, or serving in other ways in your local community. How do you serve your community? What does public service mean to you?
Send BPC a photo to enter the Snaps of Service contest. Winning photos will be on display at the upcoming town hall in Philadelphia. Enter now
2013-06-12 00:00:00