Side-By-Side Comparison: Simpson-Bowles Commission, BPC Domenici-Rivlin Task Force, President Obama, and Chairman Ryan
If you have difficulty reading the charts below, click here for a larger version.
?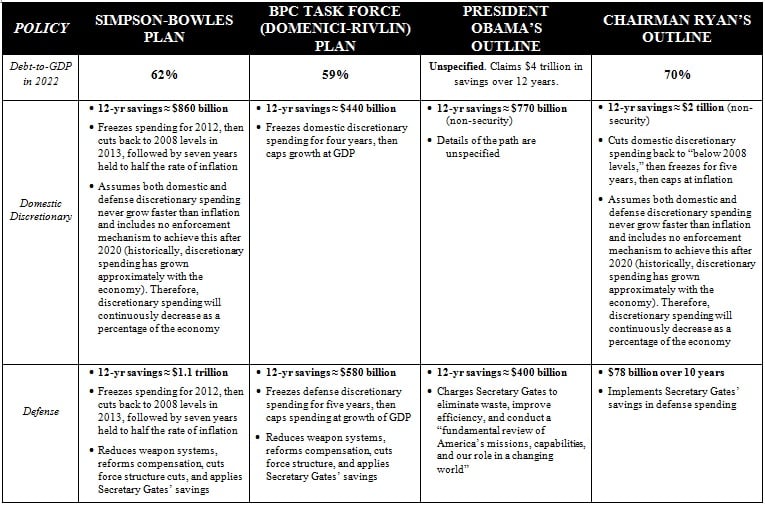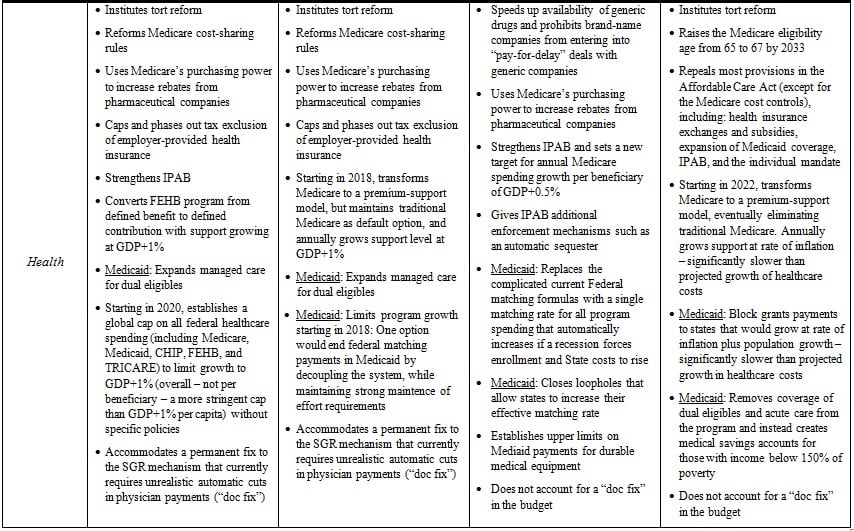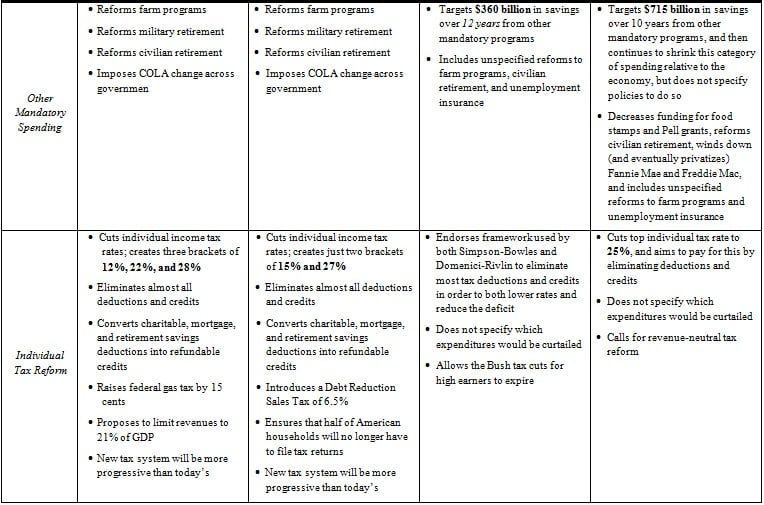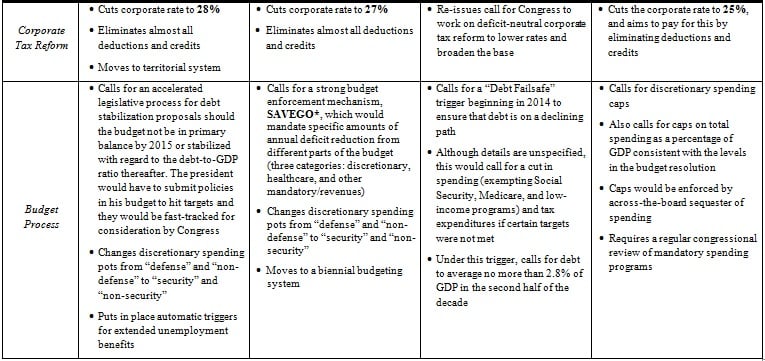 *SAVEGO is a mechanism developed by the Bipartisan Policy Center in collaboration with Sen. Pete Domenici, Dr. Alice Rivlin, Dr. Joe Minarik, Dr. Bill Hoagland, Steve Bell, and Charles Konigsberg. For more information, please see here.
2011-04-21 00:00:00