Rural Infrastructure and the Role of P3s
Share
Progress on a new infrastructure plan for the United States is alive and well on Capitol Hill with two hearings on the topic just this month ?one in the House Committee on Transportation and Infrastructure and one in the Senate Committee on Environment and Public Works. If these hearings and President Donald Trump's campaign platform are any indication of what that plan will look like, it appears that public-private partnerships (P3s) will take a prominent role. However, as noted by Sen. John Barrasso (R-WY), chair of the environment and public works committee, there are concerns that a P3-focused solution may leave rural communities out in the cold.
While rural communities undeniably face unique infrastructure needs and significant funding challenges, P3 projects can be part of the solution.
While rural communities undeniably face unique infrastructure needs and significant funding challenges, P3 projects can be part of the solution. As members of the newly announced Coalition to Modernize American Infrastructure advise, P3s are an "additional tool in the toolbox," one that must be paired with robust federal funding and streamlining reforms. In all types of communities, both internationally and around the United States, P3s have successfully leveraged private capital and improved project delivery. However, P3s alone are not the answer to our nation's infrastructure funding and financing gap and will not be appropriate for every project.
P3s are more than just toll roads
Unfortunately, P3s have become synonymous with toll roads, a generalization that has persisted over the years. While there are several high-profile toll roads that exist as a result of a P3, in the United States alone, P3s have been used to deliver water treatment plants, broadband systems, rail lines, courthouses, bridges, tunnels, port facilities, and more.
Many assume that if an infrastructure project does not have an upfront user fee, such as tolls, it is impossible to utilize a P3 model. Based on this assumption, rural areas that for a number of reasons cannot toll a road often feel left out of any P3-focused proposal. However, user fees are just one of many ways that these partnerships can be funded. With the promise of delivering a combination of either higher quality, lower cost, or faster delivery, P3s can be structured to rely on future payments (from either federal, state, or local sources), asset leases or sales, and other innovative sources of revenue, rather than just user fees.
Rural P3 projects
People may not realize it, but there are several successful P3 projects that are either already operating or are under construction in rural communities across America:
As Sen. Shelly Moore Capito (R-WV) noted in last week's Environment and Public Works hearing, S. Route 35, which connects West Virginia to I-64 in southern Ohio, is currently under construction through a P3 agreement. Capito remarked, "I honestly believe [Route 35] couldn't have gone on if our state [Department of Transportation] hadn't had the ability to use a P3 project."
Virginia is also using a toll-free P3 approach to design and build an interchange and road extension in Lynchburg, to connect the Lynchburg Expressway and U.S. Route 29/460.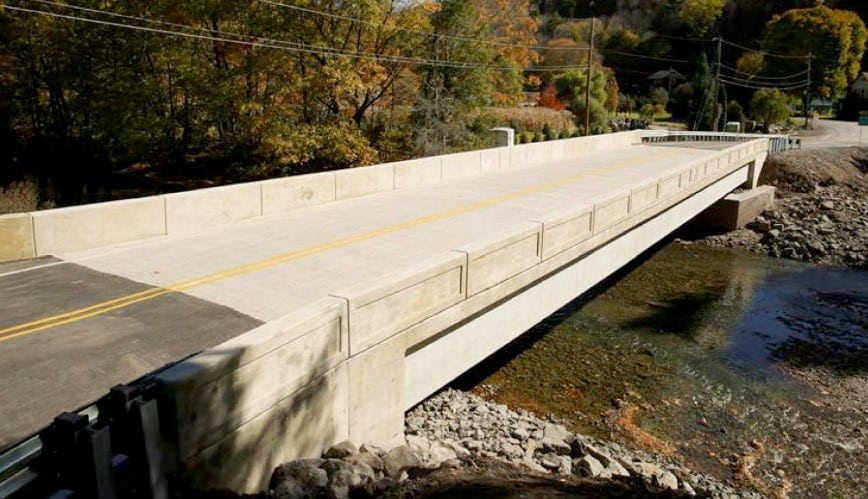 Rural communities often suffer from an inability to leverage an economy of scale. For example, it is cheaper to buy a thousand pens once than it is to buy one pen a thousand times. P3s can offer an innovative solution to this challenge, by taking a small project that may not normally attract private investment and bundling it with dozens or even hundreds of similar projects.
In 2013, Pennsylvania bundled the repair of 558 small bridges into a single project and partnered with the private sector to design, build, finance, and maintain each bridge for the next 25 years. Pennsylvania's Department of Transportation estimates that if they repaired these rural bridges under the standard process it would take 13 years longer, cost 30 percent more to build, and cost 20 percent more to maintain.
Outside of transportation, P3s have also been successfully applied in rural water and broadband projects:
The city of Holyoke, MA, with a population of 40,000 people, used a P3 agreement to address a combined sewer overflow problem, with millions of gallons of wastewater being discharged into the Connecticut River every year. The project agreement included the construction, operation, and maintenance of a new combined sewer overflow abatement facility and collection systems.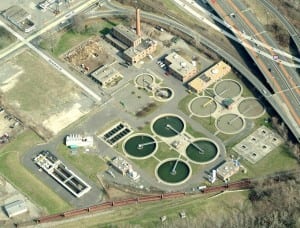 Like many states with large rural populations, Kentucky struggles to provide broadband access. To address this, the state entered a P3 agreement and is in the process of creating a high-speed broadband network that is directly prioritizing rural communities.
In addition to these state and locally driven rural projects, the U.S. Department of Agriculture (USDA) has an agreement with CoBank and Capitol Peak Asset Management to run the U.S. Rural Infrastructure Opportunity Fund to serve as a new source of capital for rural infrastructure projects (including social infrastructure assets like housing and health services). Since 2015, this USDA-led fund has facilitated an investment of $161 million in private capital, and the partner CoBank has lent more than $3 billion in financing to over 400 rural power, water, and community projects.
Rural communities, with their urban counterparts, will benefit if the next infrastructure package embraces P3s.
Despite the wide variety of projects and the option to bundle smaller projects together, the P3 model is not a one-size-fits-all solution. Especially in rural communities, there are specific projects and infrastructure needs where a P3 may not be optimal. However, a more robust P3 approach could also indirectly help address these needs; as states bring more private capital into other infrastructure projects, state funds can be freed up for more traditional projects. Rural communities, along with their urban counterparts, will benefit if the next infrastructure package embraces P3s as an important tool in the toolbox.
Support Research Like This
With your support, BPC can continue to fund important research like this by combining the best ideas from both parties to promote health, security, and opportunity for all Americans.
Give Now
Join Our Mailing List
BPC drives principled and politically viable policy solutions through the power of rigorous analysis, painstaking negotiation, and aggressive advocacy.