New R&D Tax Credit in New Hampshire Rewards Innovation

Too often it appears that politicians are more focused on scoring political points or tarnishing the reputation of an adversary than working across the aisle to achieve a legislative victory. New Hampshire bucked this unfortunate commonality, as the Republican-controlled state Senate worked closely with both the Democrat-controlled state House and a Democratic governor to score a meaningful achievement for New Hampshire businesses.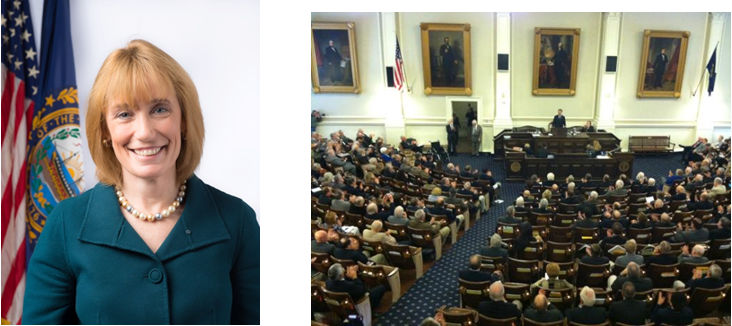 Rewarding Innovation
In New Hampshire, R&D tax credits are awarded to businesses who engage in technological research. The R&D tax credit bill signed into law by Governor Margaret Hassan will double state funding for the tax credit from $1 million to $2 million and it will make the credits permanent. Republicans and Democrats alike believe this will give businesses increased financial predictability by alerting New Hampshire businesses that the credit will be available to use in the future. Moreover, both sides agree that the new law provides an economic incentive for businesses to expand and create jobs in New Hampshire.
Solutions over Party
Republican State Senator Bob Odell introduced the R&D tax credit legislation and received prompt support from the newly elected Democratic governor. The bill passed both houses of the state legislature after Republicans and Democrats came together to negotiate small ideological and policy differences.
Republicans and Democrats in both the state House and Senate, as well as Governor Hassan, should be commended for putting state above party, and for molding a bill that will help spur economic growth in New Hampshire.
---
Sources

There is much Washington decision-makers can learn from their state and local counterparts. The 50 State Solutions series offers examples of bipartisan leadership in the states with the hope that some of it will rub off on our D.C. representatives, and provide examples for Washington to follow. Please suggest examples in your own community of state and local officials from both parties working together to get things done for you. Use the hashtag #50StateSolutions on Twitter.
2013-08-01 00:00:00
Governor Hassan signed into law a tax credit for R&D that will increase economic competitiveness and lead to private-sector investment
Join Our Mailing List
BPC drives principled and politically viable policy solutions through the power of rigorous analysis, painstaking negotiation, and aggressive advocacy.