A Man Born to Serve
It is fitting that as BPC's Commission on Political Reform holds its "National Conversation on Public Service" today in Philadelphia, Senator Bob Dole also celebrates his 90th birthday. Known for a career dedicated to public service, BPC Co-founder Sen. Dole's efforts through the years have improved the lives of countless Americans.
The moral challenges of our time can seem less clear, but they still demand conviction and courage and character. They still require young men and women with faith in our process. They still demand idealists captured by the honor and adventure of service. They still demand citizens who accept responsibility and who defy cynicism, affirming the American faith and renewing her hope. –Senator Robert J. Dole
Senator Dole and public service are truly synonymous. Throughout his life, he has exemplified the finest characteristics of national service: conviction, courage and leadership.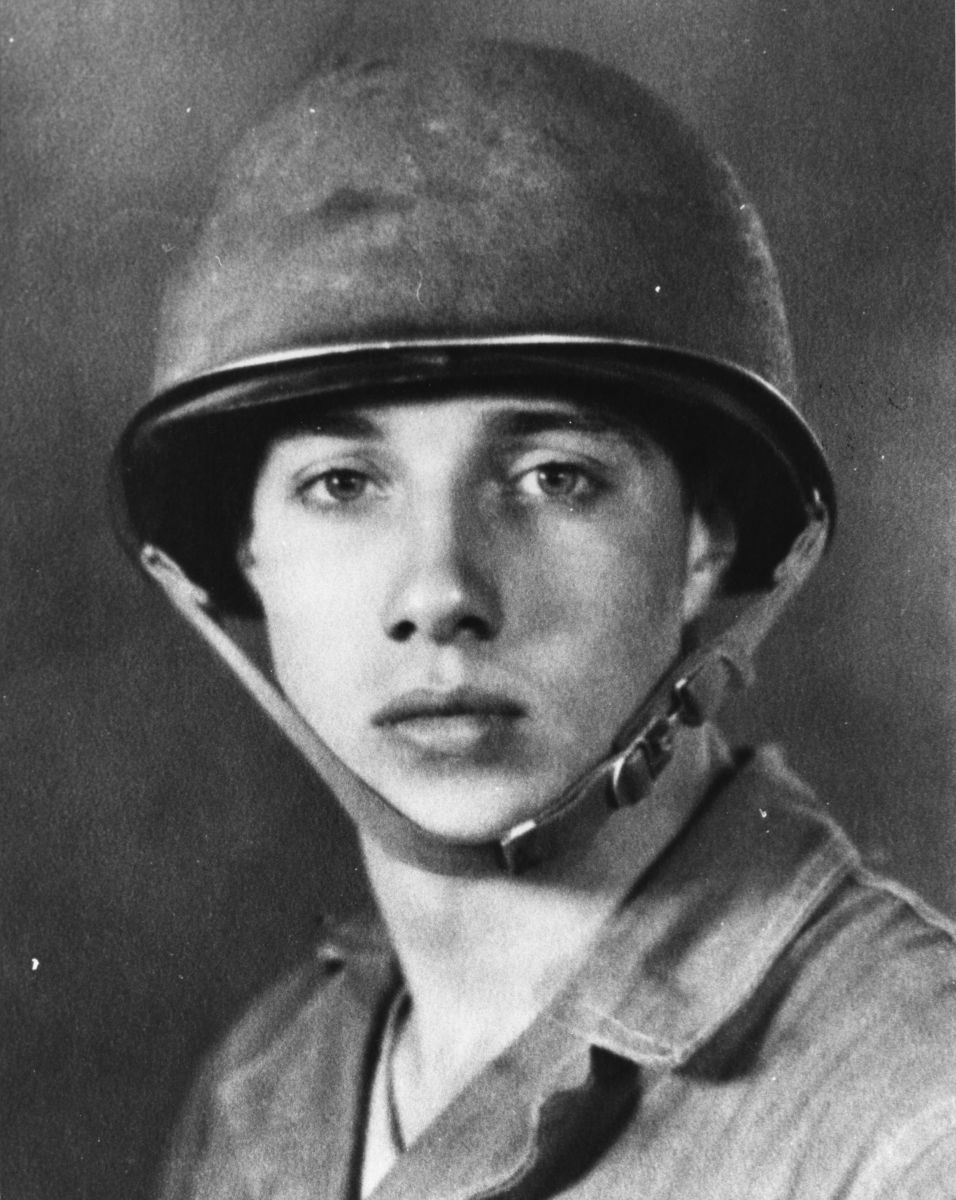 In 1942, Senator Dole joined the U.S. Army Enlisted Reserve Corps to fight in World War II. In 1945, he was gravely wounded during combat in Italy and received two Purple Hearts and a Bronze Star with combat "V" for heroic achievement. After spending more than three years in the hospital recovering from his injuries, Senator Dole became a dedicated lifetime supporter of veterans' issues.
---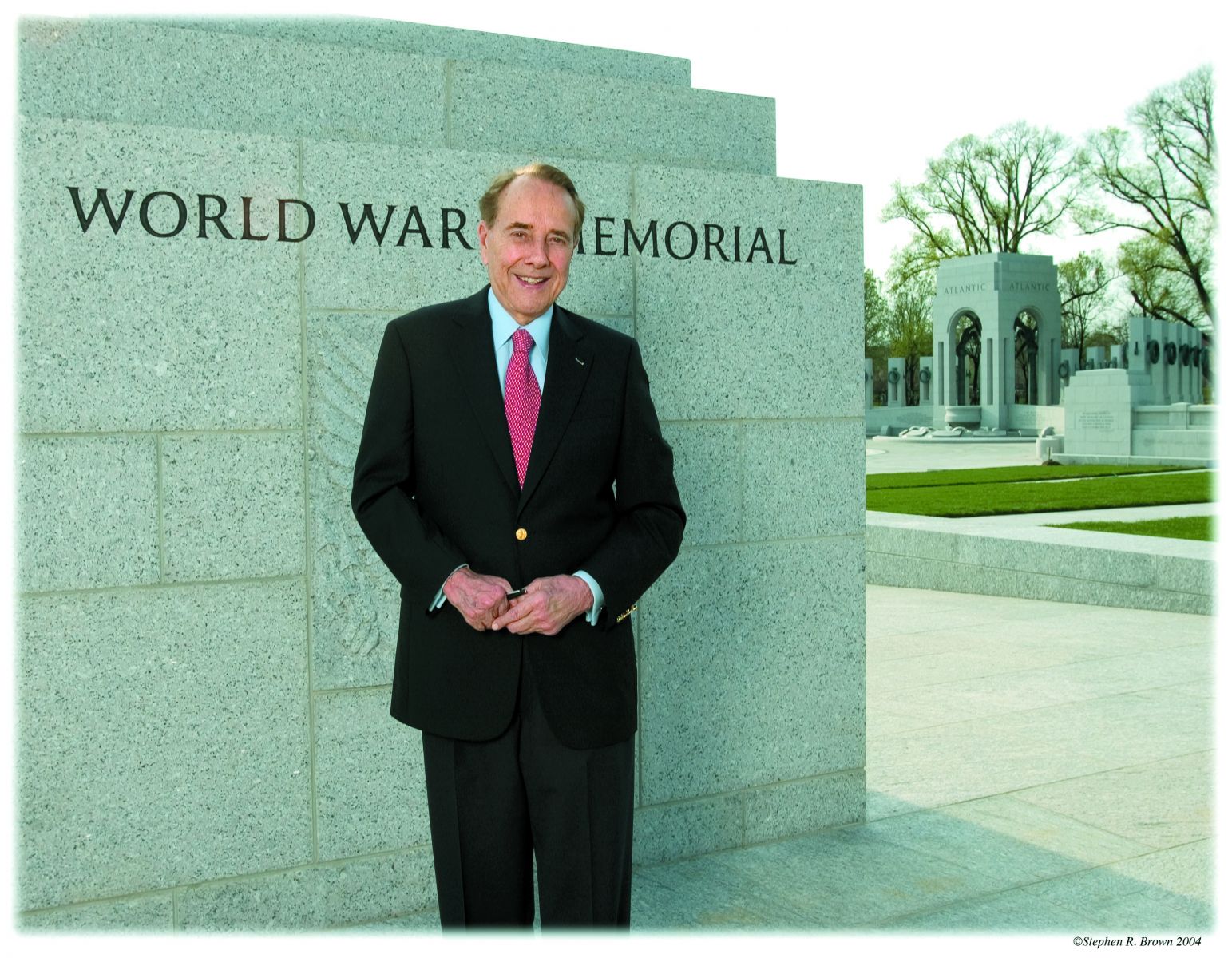 Between 1997-2004, Senator Dole served as the National Chairman of the World War II Memorial Campaign. He led the fundraising efforts that made this historic landmark a reality.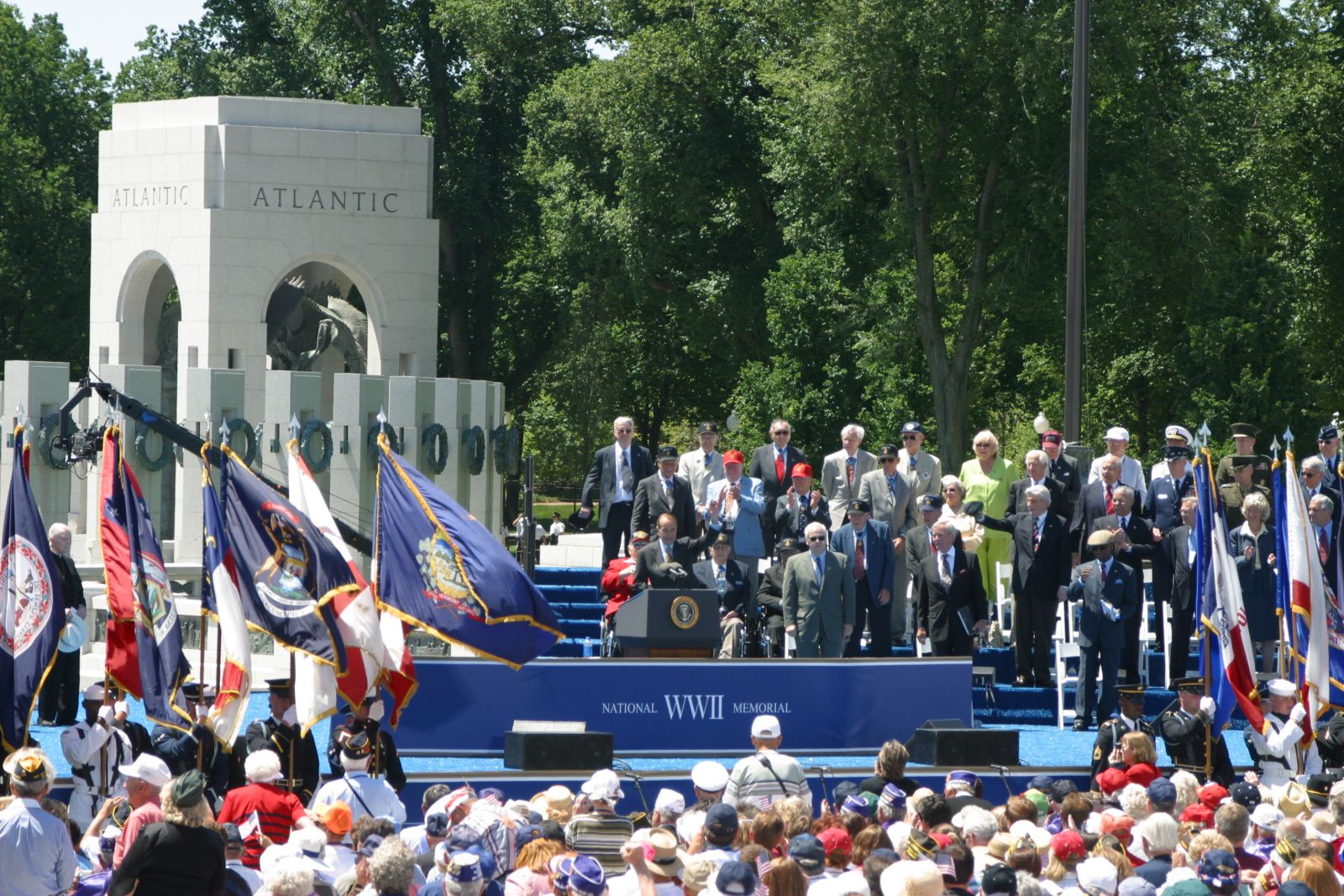 On Saturday, May 29, 2004 Senator Bob Dole helped to dedicate the National World War II Memorial in Washington, DC, nearly 60 years after the end of WWII. Veterans from around the country joined him for this special ceremony. The Memorial is located on the National Mall between the Washington Monument and the Lincoln Memorial.
---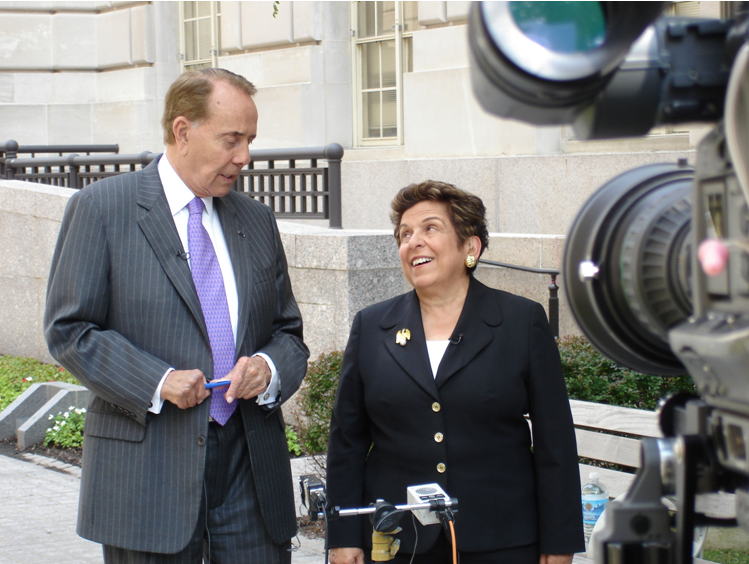 In 2007, President George W. Bush appointed Senator Dole and former HHS Secretary Donna E. Shalala co-chairs of the Commission on Care for America's Returning Wounded Warriors.
---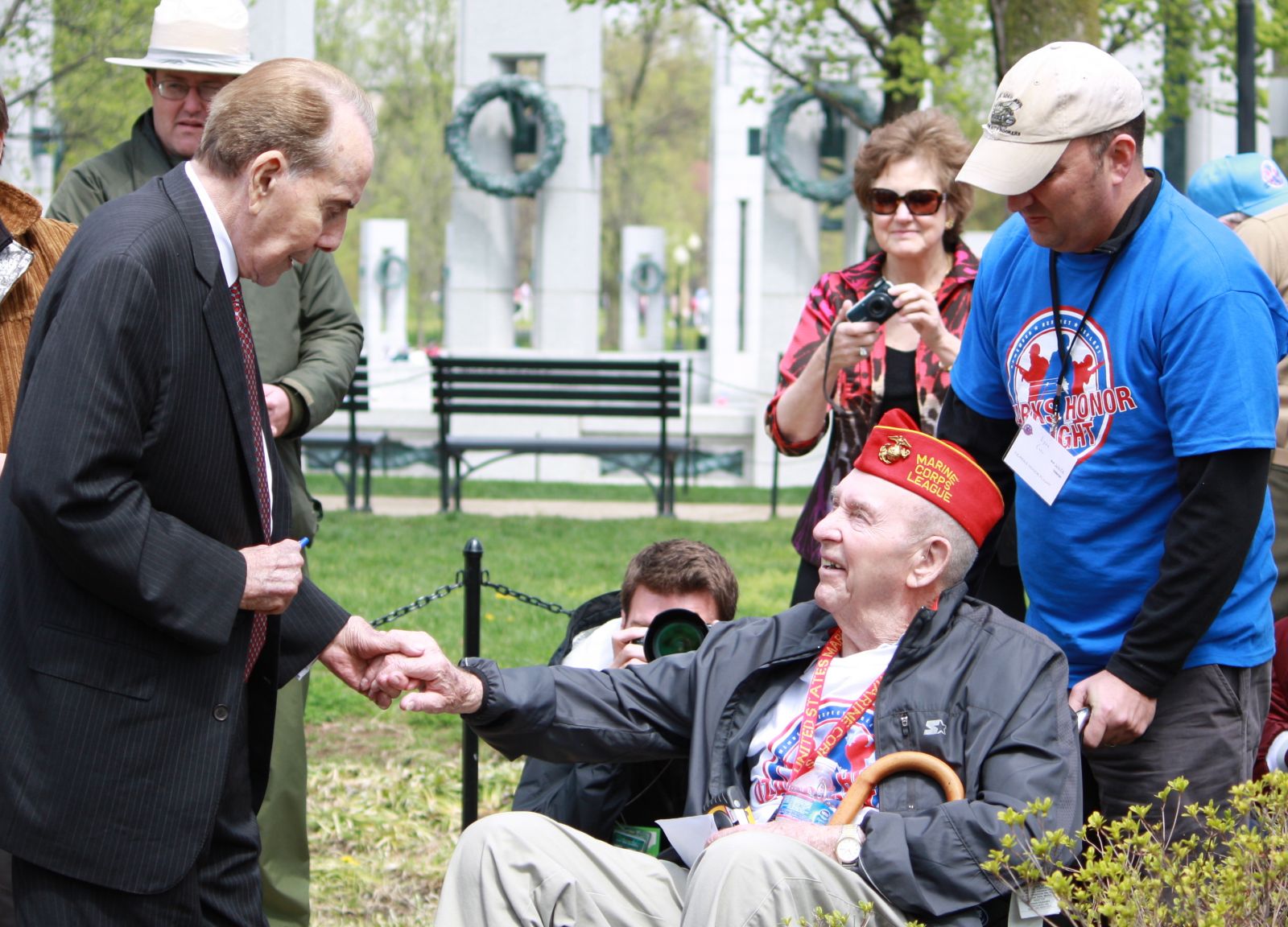 One cause that is near and dear to Sen. Dole's heart: "Honor Flights."
The Honor Flight Network is a non-profit organization that provides veterans with a free tour of Washington, DC memorials. While they intend to serve all veterans, the group's top priority are WWII veterans who are typically in their late 80s and early 90s. It's a trip of lifetime for many of these vets, who thought they would never see the memorial that honors their service, sacrifices and accomplishments.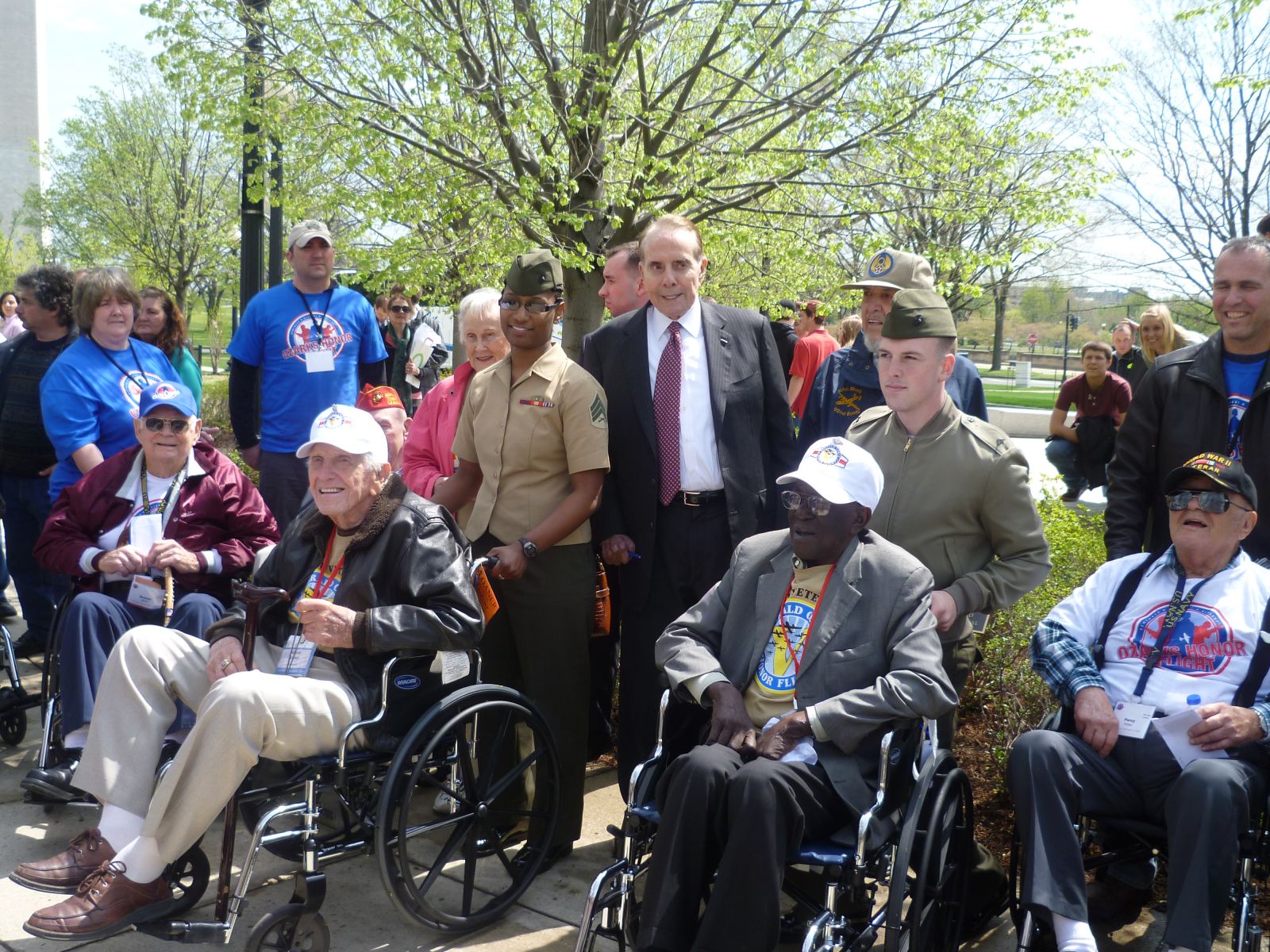 From first-hand experience, I can say that it is a heartwarming and moving experience to be at the World War II Memorial when Senator Dole pays a visit. To see hundreds of WWII vets streaming off buses at the memorial, proudly wearing their tattered service caps to receive America's thank you for their dedication and service brings tears to your eyes. Some of the veterans arrive in wheelchairs with oxygen tanks in tow, flanked by a doting family member and surrounded by dozens of proud volunteers. The veterans just beam as they see the beautiful memorial, and even more so, when they see Senator Dole arriving to shake hands with each of them. Yes, that's what the Senator has done for years for the Honor Flight program. For most of the veterans, it is a dream come true to meet their fellow WWII comrade and national hero.
To learn how you can help make a veteran's dream come true, watch this video about the Honor Flight program, narrated by Senator Dole and visit the website.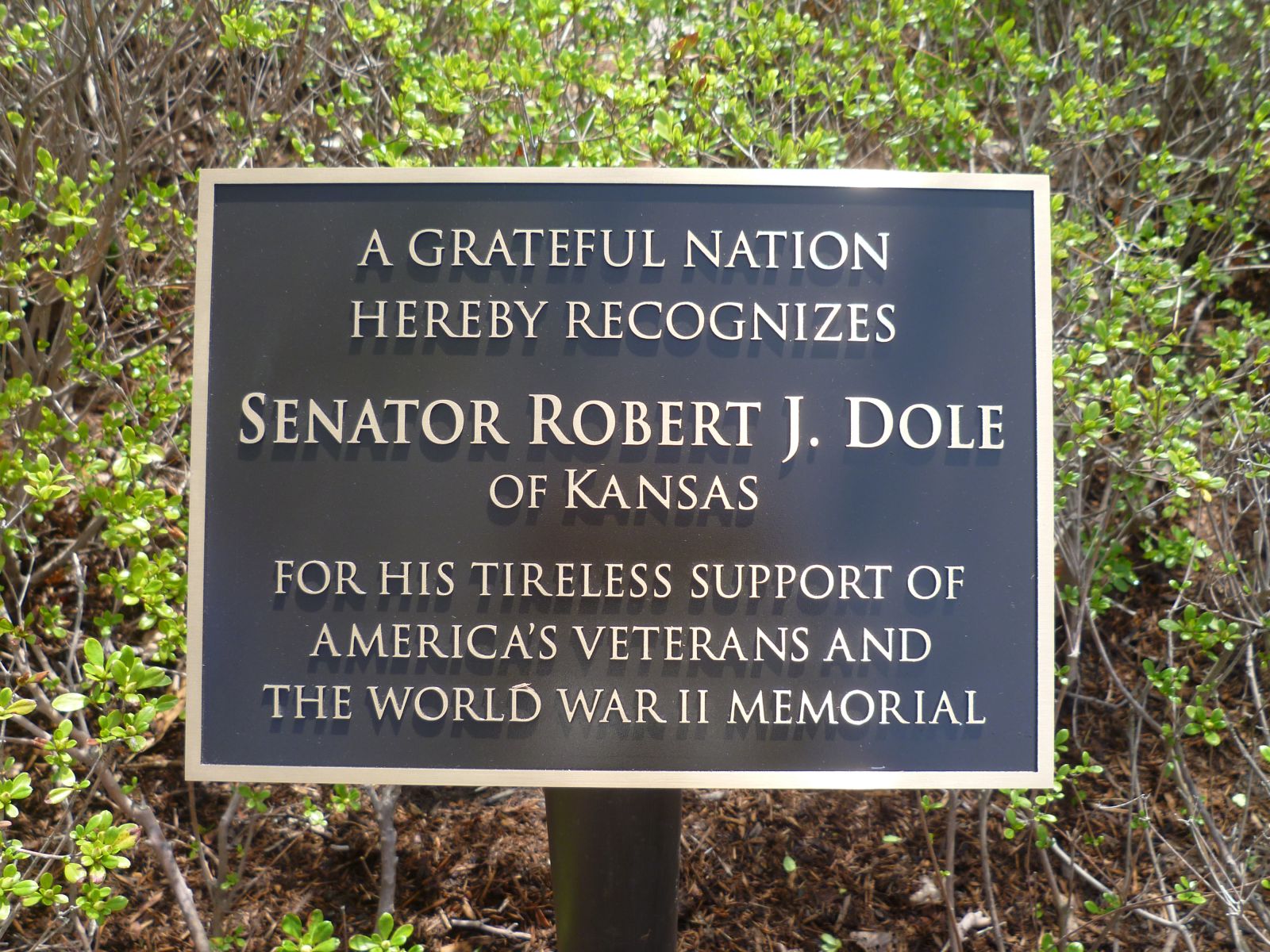 In 2011, Senator Dole was honored with a plaque at the WWII Memorial for his tireless support of America's veterans
.
---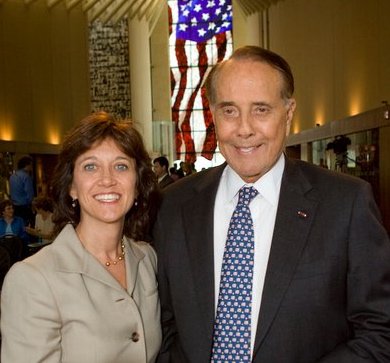 Joann Donnellan served as travelling press secretary for Senator Bob Dole and Secretary Donna Shalala during President Bush's Commission on Care for America's Returning Wounded Warriors in 2007
2013-07-23 00:00:00
Senator Dole has exemplified the finest characteristics of national service: conviction, courage and leadership