BPC Leadership Among D.C.'s Most Influential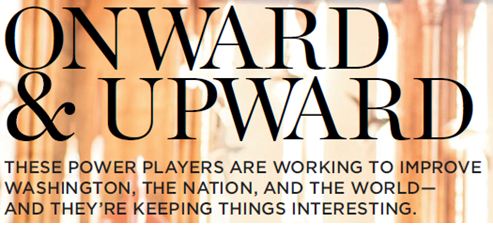 In the late spring issue of Capitol File Magazine, BPC's own former Senator Olympia Snowe, who serves as a co-chair of our Commission on Political Reform; Vice President of Communications Eileen McMenamin; and Michele Stockwell, vice president of public policy and executive director of BPC's advocacy network, BPCAN, made the list of the 2013 Most Influential Leaders in DC.
The respected former senator, messaging expert, and policy pro are working together to identify solutions to partisan gridlock through the work of the commission. The group, co-chaired by Snowe with former Senate Majority Leaders Tom Daschle and Trent Lott, former Senator, Governor, and Secretary Dirk Kempthorne, and former Representative and Secretary Dan Glickman, is hosting forums around the country and speaking with Americans to engage the public to find ways to improve our democracy.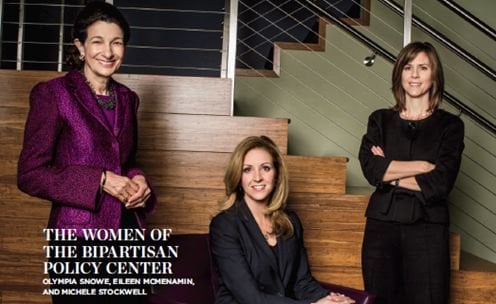 ?
After serving 34 years in the Senate, Snowe says she wants to use her voice to encourage people to demand bipartisanship and believes the commission will help Americans understand the value of bipartisanship in the political arena. McMenamin, who heads BPC's communications shop and served as chief spokesperson for Senator John McCain, hopes the commission will show that partisan views are valued in the political process when we are willing to engage with the other side. Stockwell, who served as policy director for former House Majority Leader Steny Hoyer, says she hopes the forums will identify solutions that help move the country forward.
The next forum will be in Philadelphia at The National Constitution Center on July 23. If you have a question or solution you want to raise with our leaders, you can connect with them on Twitter: @OlympiasList @emcmen @BPC_Bipartisan. Tag your questions using the hashtag #EngageUSA. Also drop by our website and contribute to our questions of the day. We look forward to hearing from you!
2013-04-30 00:00:00