BPC Co-Founder Senator Bob Dole Turns 90 Years Young
Tomorrow, the Bipartisan Policy Center (BPC) will celebrate the 90th birthday of our co-founder former U.S. Senate Majority Leader Bob Dole. Throughout the week, BPC will honor Senator Dole's life and career by sharing content from our archives.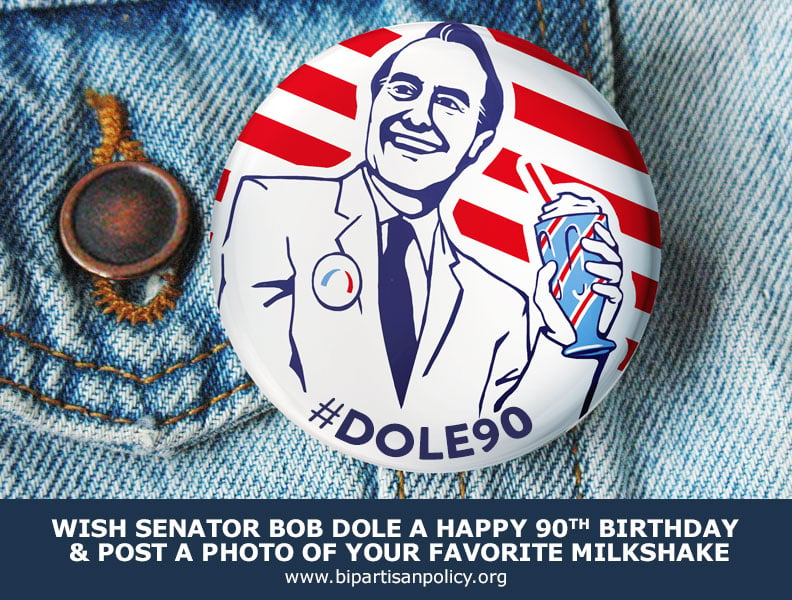 Join us in wishing Senator Dole a happy birthday by enjoying his favorite dessert, the classic chocolate milkshake. All are invited to submit a photo with your milkshake flavor of choice to participate in the birthday festivities. Post to BPC's Facebook page, tweet @BPC_Bipartisan (hashtag #Dole90), or email [email protected]. Select milkshake photos will be chosen and included in Senator Dole's birthday card.
Cheers to Senator Dole!
2013-07-21 00:00:00